April 2, 2016
March 2016 Wrap Up
And we are a quarter through the year! Here's what I read in March.
First, from my TBR:
The Marriage of Opposites by Alice Hoffman - Done! - It was the book club book, so easy peasy. It was really interesting and not what I expected. I'll post a review, I think.
The Bronte Cabinet by Deborah Lutz - Check! I appreciated this peek into the everyday lives of the Brontes. It also gave me new insights into Anne Bronte's work. Gonna have to reread that stuff.
Beulah Land by Lonnie Coleman - Nope, nope, nope. I tried. I really did. It was just too brutal for me. When a chapter starts by telling us that a new character hasn't been a virgin since she was 4... just no.
The Library at Mount Char by Scott Hawkins - Kind of? - I have started it, but it didn't get finished by the end of March. I am over half way through it.
Saving Lucas Biggs by Marisa de Los Santos, There Will Be Bears by Ryan Gebhart - Done!
Wolf by Wolf by Ryan Graudin, Eden West by Pete Hautman - Nope. I have them here in my house, but I just didn't get to them.
Simon vs. the Homo Sapiens Agenda by Becky Albertalli - Nope. It is finally on its way at the library.
And here's what I read that wasn't on the TBR: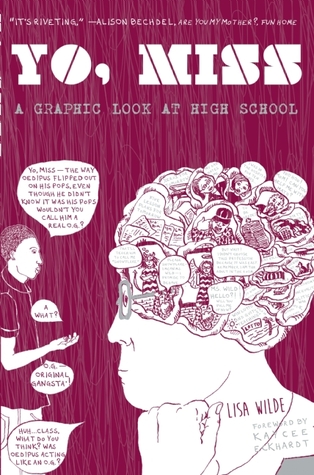 Yo! Miss by Lisa Wilde - This is a graphic memoir by a woman who teaches English at a charter school for at risk kids in NYC. It was equally terrifying and fascinating.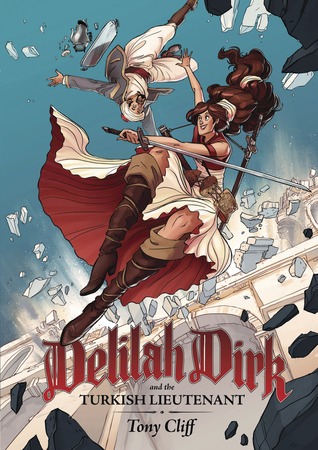 Delilah Dirk and the Turkish Lieutenant by Tony Cliff - I really enjoyed this graphic novel about a feisty woman who likes stirring up trouble and the Turkish Lieutenant she coerces to come along for the ride. I'll definitely read the next one in the series.
7 books? Not too shabby.