July 11, 2016
Mid-Year Book Freak-Out
I logged in to post this today and I realized I never posted my Friday Reads on Friday. Well, since then, I've read all the books I had on my weekend plans, so it's a moot point. Onward!
Today's post is a book meme. Basically, some person somewhere came up with this fill-in-the-blank type questionnaire. Here are the questions and my bookish answers:
-The best book you've read so far in 2016 - I'm going to have to go with The Rabbit Back Literature Society by Pasi Ilmari Jaaskelainen. It isn't just the story and the writing and characters that are so great. The whole tone and atmosphere of the book is magical.
-Best sequel you've read this year - Blue Lily, Lily Blue by Maggie Stiefvater is definitely the winner here. It's the third book in the Raven Cycle Quartet and it's just a lovely continuation.
-New release you haven't read yet, but really want to - Jane Steele by Lindsay Faye. I started it, but then my ebook hold ran out. I'm back on hold for it from the library, but I have to wait. Sigh.
-Your most anticipaged release of the second half of 2016 - This is probably going to be Today Will Be Different by Maria Semple. She wrote Where'd You Go Bernadette which I loved. I'm excited.
-Your biggest disappointment of 2016 - So, it appears that haven't read any real crappers this year, because all my book ratings are 3 stars and up on Goodreads. I'll probably go with The Distant Hours by Kate Morton. The cover is so beautiful! I wanted to be engrossed! It could be a situation of trying to read it at the wrong time, but I just couldn't finish it.
-The biggest surprise book of 2016 - Illuminae by Amie Kaufman and Jay Kristoff. I had heard a lot of hype, but in the world of YA, that could mean anything. In this case, the YA Sci Fi novel totally delivered. I loved it!
-Favorite new author - I'm gonna go with Kevin Kwan. Most of the books I have read this year are not by authors new to me. So this is the one that I know has more books to his name.
-Your newest fictional crush - Nicholas Young from Crazy Rich Asians by Kevin Kwan. He IS kind of clueless, but he is not egotistical or self-absorbed. He clearly cares for his girlfriend and he is generally a nice guy.
-Your newest favorite character - Yael from Wolf by Wolf by Ryan Graudin. Talk about your badass chick! She uses the abilities that were forced on her by Hitler's goonies to allow her to enter a huge motorcycle race with the intent to kill Hitler.
-A book that made you cry - I don't know that any of the books I've read so far this year have made me cry outright, but Wave by Sonali Deraniyagala is definitely the saddest book I read. The author tells the story of losing her parents, her husband, and her two sons in the tsunami in Sri Lanka in 2004.
-A book that made you happy - The Dogist by Elias Weiss Friedman. It's basically 1000 pictures of dogs. Of course it makes me happy.
-The most beautiful book you've acquired this year -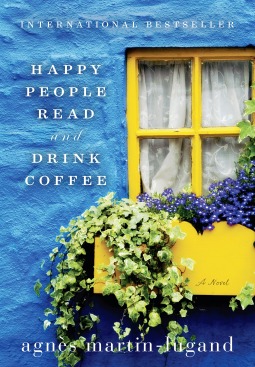 -What books do you need to read by the end of the year - Are you kidding? All of them.
-Your favorite book community member - Probably Jo from Retired Book Nerd on Youtube. She is a 60 something retired teacher in Kentucky that blows away the stereotypes of social media only being for young folk.