October 3, 2016
September Wrap Up 2016
It is the day of reckoning. This is the day I compare what I actually read to what I had planned to read in September. Note to self: Self, don't bother with a TBR list next September.
The Storied Life of A.J. Fikry by Gabrielle Zevin - Done! This was the book club book, so I made sure to get it done.
Garlic and Sapphires by Ruth Reichl - Nope. I got tired of even looking at it. It really has an ugly cover. So I sent it back and chose a different book to satisfy that one challenge.
All American Boys by Jason Reynolds - Nope. Couldn't bring myself to read this one either. Just no.
Brave New World by Aldous Huxley - Another Nope. It's still around, though. I'm not writing it off yet.
All the Light We Cannot See by Anthony Doerr - Nope. But again, I still have it, so I might pick it up, yet.
So what did I read? Only this: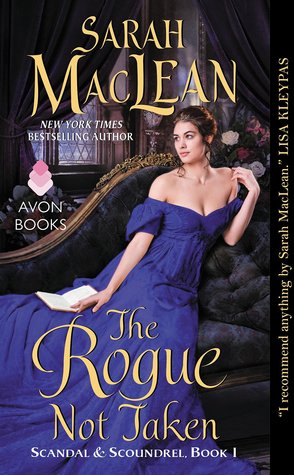 The Rogue Not Taken by Sarah MacLean - Yup. The only other thing I managed to read in September was a trashy romance novel. And I actually enjoyed it! Sigh.
What did you finish in September?