November 26, 2016
Goodreads Update 11/24/16
Okay. It's time to see what damage I've done to my TBR list on Goodreads this month. The damage will be two-fold because not only have I added books to the list, I haven't actually read any books in over 3 weeks.
Belgravia by Julian Fellowes - Yeah. THAT Julian Fellowes. The one behind Downton Abbey. Sounds great, right? Also, the cover is gorgeous.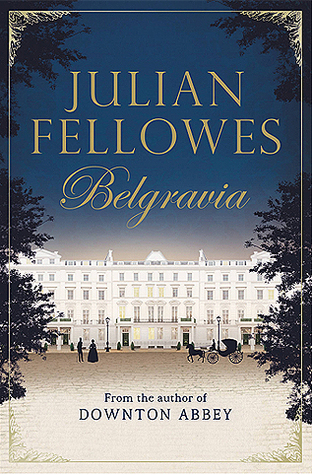 Swing Time by Zadie Smith - I have yet to make it all the way through a Zadie Smith book, but I keep hearing how great this one is. So one day, I might check it out.
The Mothers by Brit Bennett - I am not entirely married to the idea of this one, it is about teen pregnancy and all the attendant issues, but the gimmick is that this one has sort a greek chorus of little old ladies in the church who gossip.
The Wangs Vs. The World by Jade Chang - This is another rich people problems book. Mr. Wang is a Chinese immigrant who made big money in the cosmetics industry, but then lost it in the economic collapse of 2008. He decides to travel cross-country to gather his children and go back to China. This in itself doesn't necessarily attract me, but I've heard it's hilarious.
Mischling by Affinity Konar - This is a World War II book that takes place in Auschwitz. A pair of twins enters the camp with their mother and get taken up by Friedrich Mengele for genetic experimentation.
The Shadow Land by Elizabeth Kostova - Yes. You read that right. Elizabeth Kostova. I nearly wrecked my car when this book wasmentioned in a podcast I was listening to. Apparently you should not squee and drive. This one takes place mostly in Bulgaria. Squee!!
That's it. That's what I've added to my Goodreads TBR this month. Pretty dismal set of topics, really. Sigh.
What have you added to your list?