July 7, 2017
Friday Reads 7/7/17
It's 3:00 and I only just realized it's Friday.
My family got back from our vacation late on July 4. We spent Wednesday getting ready to go back to work and reality on Thursday. Then my husband I both got horrible sick Wednesday night/Thursday. Now it's Friday, and while I feel about 80%, I'm apparently out of it since I had no idea what day it is.
Well, my next quarter of school starts today. So I SHOULD be reading school stuff. I read a chapter of my book club book today and nearly wore myself completely out, so maybe reading textbooks is not a good idea. Maybe I'll get a chance later.
In the event that I feel like reading, I might try these things: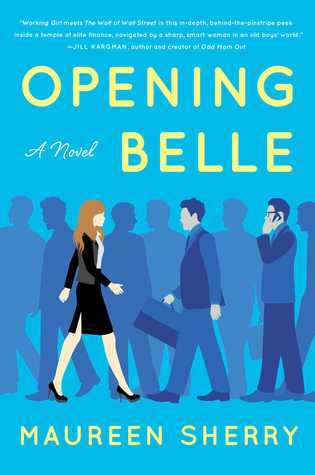 Opening Belle by Maureen Sherry - This is the book club book for July. I read the first chapter and so far I don't really like the main character, but that may be my illness talking.
Ok, so here's the problem. I made my July TBR back before I spent beaucoup bucks on books. So now, I don't want to read any of those books. Again, I'm sick, and I don't want to read anything at all.
I'm just going to quit here. What do you want to read this week?