July 14, 2017
Friday Reads 7/14/17
And amazingly somehow it is the middle of July. Like how did that happen? Wasn't it only the fourth just a few days ago? I guess that's what happens when you start the month on vacation and then spend a few days being sick. I basically missed the entire first week of July.
Anyway, I'm just going to be real here. I have no desire to read. I look at my list of books I put on my TBR, and I just don't want to read one of those. I sent the plague book back to the library. I had to give back my book club book because it had 8 holds on it. I had only read one chapter. I started the Sequoyah book for this month, but I don't really like it, either. Blah!
I finally gave myself permission to pick up something else. Last night I started reading The Complete Stories of Flannery O'Connor. That was nice. I enjoyed that story. So I might just go over what I've got hanging around, and see if there's something that calls my name. Lord knows there are plenty to choose from.
So for this Friday Reads, this is all I have: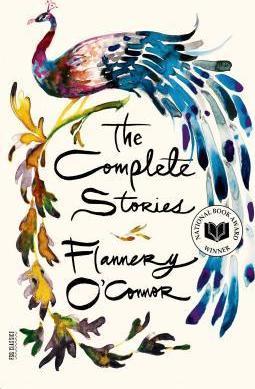 And I mean, look at that cover! Gorgeous!
What's on your reading list for this weekend?