July 23, 2017
24 in 48 Readathon Update #2
Alrighty. 6.5 hours of reading total and one more book read!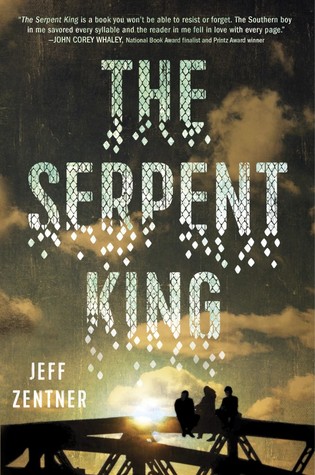 The Serpent King by Jeff Zentner - OK y'all. This book gets 10 bookmarks from me for sure!
The story is about 3 kids in small-town Tennessee who don't belong in small-town Tennessee. One is the son of a snake-handling minister in jail for child porn. One is the fantasy-fiction loving son of an ex-high-school-quarterback who never went anywhere. And the third is the internet-famous daughter of the local dentist who runs a fashion blog. It is their last year of high school and they are dealing with their current lives as they deal with the fact that they will soon be facing their futures.
I heard recently that Mr. Zentner wrote this on his phone during his daily commute to and from work. That's just rude! Who has that much talent? And also, how did he write this in front of people? I'm telling you this is a three-alarm snot bomb. I probably cried through the entire last quarter of the book.
Man it's so good!
Now on to decide what will be my next book. Hubby has acquired some Coca-Cola to go with my Coconut Rum. There is a bottle of wine chilling in the fridge. I have a bowl of kettlecorn popcorn here. I'm ready to read!