October 27, 2017
Friday Reads 10/27/17
Wow, it's Friday again. It's both super quick and not here soon enough! I have a busy book-filled weekend. I'm going to the Oklahoma Teen Book Convention tomorrow in a town about 2 hours away. There are tons of amazing YA authors on the slate. Some of them are Oklahoma authors. Some of them wrote about Oklahoma. And some are just plain awesome. I'm pretty stoked. And my daughter is stoked to go with me.
So if I get a chance to read, which is slim because I will be doing schoolwork the whole time I'm not working the con (and I may or may not have blown off school last night to just rest), I will be reading this: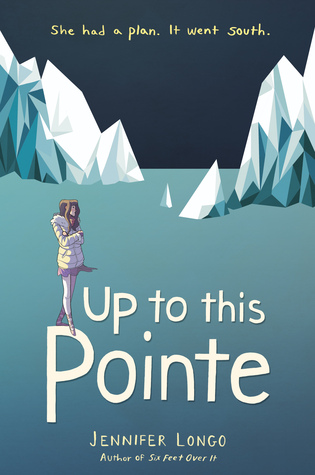 Up to This Pointe by Jennifer Longo - I hit the halfway mark on this today in the waiting room of my daughter's doctor. I almost didn't notice that I had read for a whole hour. I was so tired that I thought I would start reading and fall straight asleep, but I just read the whole time! I am shocked at how much I am liking this. It's written in such a way to create tension. It's told by the main character both before and after the defining event, which is kind of hinted at, but you don't know what it is. This girl has trained her whole life to be a ballerina. The before parts are told in the time leading up to her planned audition for the San Francisco Ballet. The after part is told 6 months later while she's on an "over winter" internship in the Antarctic. You don't know what went wrong to put her there instead of on the stage.
Scythe by Neal Shusterman - I started this one yesterday on my lunch break. In this society, humans have eradicated all the things that cause death. Nobody dies of natural causes. Nobody gets sick. Nobody has a car accident. So to keep the population steady, some people become scythes. These are the folks that have to "glean" the lives of the people who need to die. This story is about two teens who have been chosen to be apprentice scythes. I've only read about ten pages, but so far so good.
These are the last two books on my TBR for October. I have high hopes that I can finish Up to This Pointe by the end of the month, but not so much for Scythe. Just have a lot to do. But that's okay. I've got started on it.
What will you be reading this weekend?