January 2, 2018
Goodreads Update December 2017
Here's the other update I forgot. I would just skip it, but that would make January's a real beast. Hang on to your seats!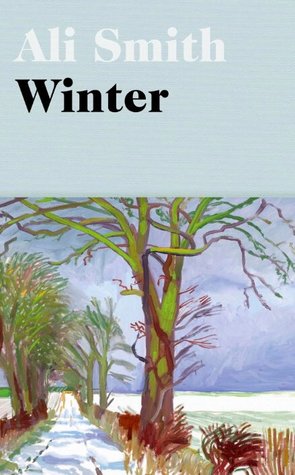 Winter by Ali Smith - I have Autumn on my TBR already. Winter comes out soon. The covers are gorgeous. So of course they are on my list!
Big Mushy Happy Lump by Sarah Andersen - This is the second in a series of books that contain comics in the Sarah's Scribble webcomics series. The main character in the comics is pretty neurotic, but sometimes I can relate.
Real Friends by Shannon Hale - I really like Hale. I saw her speak in Texas and the library conference. This is a graphic novel aimed at middle schoolers. Excited!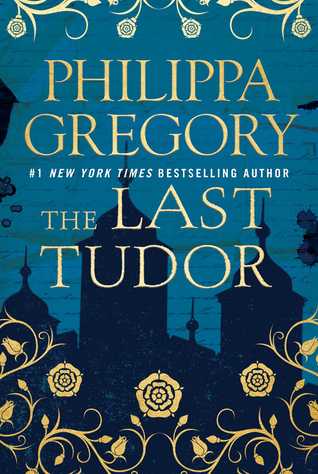 The Last Tudor by Philippa Gregory - I am a cover slut. I admit it. I haven't read more than one of these books and this is number 14 in the series. But I just love the covers! So I keep putting them on the list.
Manhattan Beach by Jennifer Egan - I've heard this is fabulous and I chose it for my Book of the Month in November.
Love and Other Consolation Prizes by Jamie Ford - I really liked The Corner of Bitter and Sweet so I decided to check this out.
Waking Gods by Sylvain Neuvel - This is the second book in a series I haven't even started yet. Do you see a pattern here?
Prince Lestat and the Realms of Atlantis by Anne Rice - I feel like I might have started this a few months ago, but didn't get very far before it was due back.
Meddling Kids by Edgar Cantero - This is written like the kids from Scooby Doo come back to solve a mystery but they're all grown up now.
How to Be a Bawse by Lilly Singh - Singh is a youtuber. Not books, but just lifestyle. I thought I'd check it out.
Hallelujah Anyway by Anne Lamott - I like Anne Lamott. She's a little irreverent and cool.
Jane Austen at Home by Lucy Worsley - Mike got me this for Christmas. Jane Austen!
Moxie by Jennifer Mathieu - In this one a teen girl gets interested in her mom's 90's punk zine. It's kind of painful. I was a teen in the 90's. Ouch.
We're Going to Need More Wine by Gabrielle Union - Way back in my post about what books I wanted Santa to bring, I put this book on the list. A couple of days later, it showed up in the mail. I had ordered it from Book of the Month. Wish fulfilled!
Thunderhead by Neal Shusterman - This is the sequel to Scythe that I read a couple of months ago.
Zenith by Sasha Allsberg and Lindsey Cummings - Allsberg is a BookTuber that I have watched for almost 4 years now.
The next two somehow missed getting put on the official list, even though I already have them from the library...
How to Lead When You're Not in Charge by Clay Scroggins and Underwater by Marisa Reichardt.
So that's all the new books added to my TBR in December. I'm glad I remembered before the January updates!