February 8, 2018
Friday Read on Thursday 2/8/18
Howdy readers! I am posting this a day early. I have a spare minute right now to get something posted, and I don't expect to have any of those tomorrow, so I'm posting this early. It's not like I'm accidentally going to finish one of these books today which would change what I would post if I was posting tomorrow. Here's what I will be reading this weekend if and when I get a minute.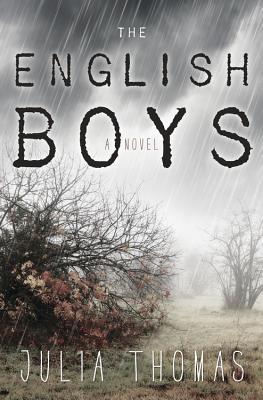 The English Boys by Julia Thomas - This is the book club book for this month. Book club is in a week. I have to read like the wind! I read half of it a couple of years ago, but now that I am rereading it, I see that I didn't really remember exactly what went on. Good thing I'm reading again. The story is told from the perspective of rising British actor Daniel Richardson. His best friend Hugh Ashley-Hunt is about to marry his other best friend Tamsyn Burke at Westminster Abbey when she is stabbed to death in her bridal room. He gets with her sister to try to figure out who did it.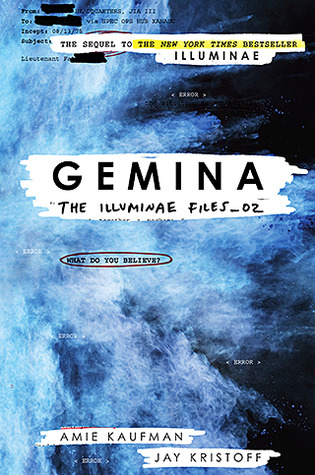 Gemina by Amie Kaufman and Jay Kristoff - I grabbed this off a stack on the table one day last week to read while I ate. I also read it in the middle of the night when I was up coughing. It reads really fast and you can't help but keep turning the pages. It takes place on jump station Heimdall somewhere in space. The station is being invaded by a guerrilla team from a corporation. This team is not prepared for what they find. It is told in the form of government documents and chat records, etc. which makes it super readable.
I really want to work on books for the Book Riot Read Harder challenge, but let's be real. Plus I have that other Sequoyah book I'm supposed to be reading. I started it, but I'm not a fan so far. Putting that one off until I can reasonably decide whether or not to bother with finishing it.
What are you reading this weekend?