June 13, 2018
Summer 2018 Reads
Realistically, I might have a little bit of time to read this summer. Very little. But at least I won't feel guilty about the school work I should be doing instead of reading. So it could happen. Also, I have to take a ride on a plane in July, so I will most likely get some reading done then. Hopefully. Lack of time not withstanding, I have been thinking about what books I might like to read this summer.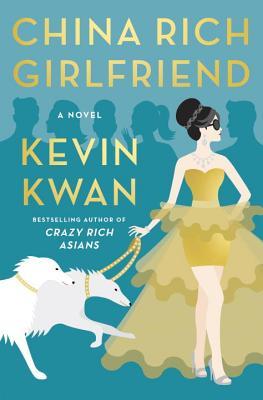 China Rich Girlfriend by Kevin Kwan - This is the sequel to Crazy Rich Asians that I read and loved a few years ago. That first was was made into a movie that I would like to see eventually, but I definitely want to read this next book. And the one after.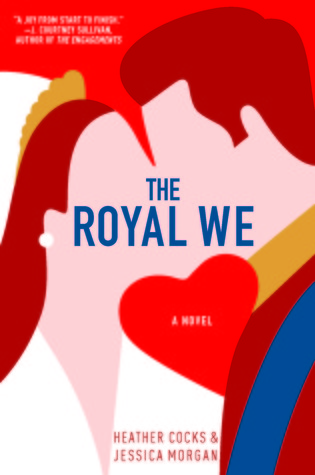 The Royal We by Heather Cocks and Jessica Morgan - These two are known on the internet as The Fug Girls. Basically they provide commentary on the fashions and faux pas of the rich and famous. They've written fiction before, but this one captured the attention of a bunch of people and it's been highly praised. My niece Erin gave me my copy.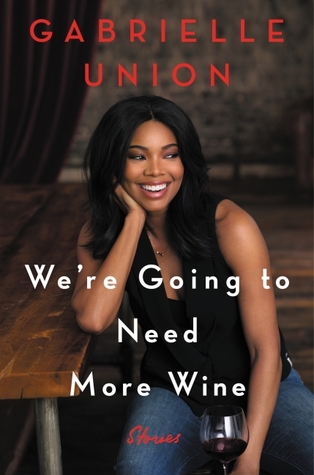 We're Going to Need More Wine by Gabrielle Union - I loved this actress in 10 Things I Hate About You and Bring it On, back in the 90's. This memoir is about what it's like being a black woman in Hollywood, including the sexual harassment and assault she endured.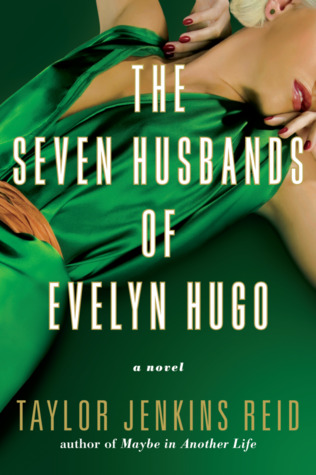 The Seven Husbands of Evelyn Hugo by Taylor Jenkins Reid - I've heard this is fantastic. It's told from the perspective of an Elizabeth Taylor type person to a biographer she has chosen to write her story.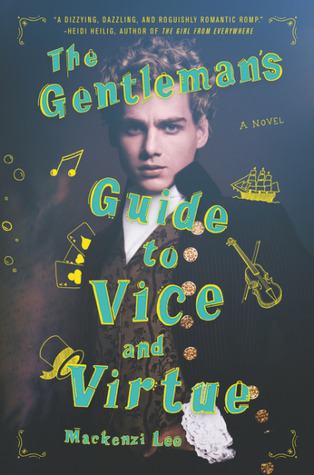 The Gentleman's Guide to Vice and Virtue by Mckenzie Lee - My daughter loved this one. It's about a young man in the 1700's who is sent on a tour of Europe with his best friend and his sister. Monty is a bit of a cad and his antics get them in trouble all over the continent.
I know it says 5, but I have a ton of books I want to read. I mean my Goodreads list has over 400. I won't put that many, but I do want to share some more. Hope you don't mind. I'll only post the pictures for the first five.
American Fire by Monica Hesse - In rural Virginia, there was a rash of arsons over several months. Every night, the volunteer fire fighters were losing sleep putting out fires of abandoned buildings all over the county. This is the story of who was doing it and why. I love stories about how people are weird.
Little Fires Everywhere by Celeste Ng - This is the story of two families in a fancy neighborhood. One of the moms is a society lady who makes friends with the other mom, an eccentric, artsy type. When another family tries to adopt an Asian child, it divides the community.
18 and Life on Skid Row by Sebastian Bach - I preordered this book a couple of years ago when it came out so I could have it immediately. Still haven't read it. Sebastian Bach was one of my favorite lead singers of heavy metal bands from the early 90's. And yes, that's his real name. Kind of. It is his first and middle names.
The Dry by Jane Harper - I have heard nothing but rave reviews of this author's work. She keeps churning out more, but I haven't even read the first one. Better remedy that before I get too far behind.
Less by Andrew Sean Greer - This is about a guy who has been invited to his ex-boyfriend's wedding. He doesn't want to go, but he doesn't want to look like a jerk, either, so he does the only possible thing: he accepts every speaking engagement he has been invited to anywhere in the world. What could go wrong?
The Kiss Quotient by Helen Hoang - This is about a woman with autism who has never had a date. She decides to take a scientific approach, and hires a male escort to show her the ropes. This is being touted as a cute, fun, romance book, which sounds just about right.
None of these books is very long or very taxing. I think I've had enough of taxing reading for a season. Maybe longer. I was looking for short, fun, or engrossing. I think this is a good mix of that. Do you have anything planned for your summer reads?