July 26, 2018
Goodreads Update Pt. 2, 7/26/18
Here is the rest of the books I've added to my TBR this month, as promised. This list makes me super happy, so I share it with you every month whether you like it or not. Sorry, not sorry.
What to Read and Why by Francine Prose - I put this on my list and promptly found it at a Barnes and Noble in Syracuse, New York. It appears to be a sort-of response to Harold Bloom's How to Read and Why. I am highly interested in this.
Greater Syracuse: A Twentieth-Century Album by Onandaga Historical Association - I showed this to you in my book haul post while I was in Syracuse. It's small and has lots of pictures.
Disasters of Onandaga County by Neil K. Macmillan - I think you can probably gather what this is.
Haunted Onandaga County by Neil Macmillan - Also small with lots of pictures. I'm pretty excited about this one.
Fawkes by Nadine Brandes - I bet you have probably already guessed that this is about Guy Fawkes. And you're right, but with a twist. The main character is suffering from the Stone Plague which slowly turns a person to stone. Something about Igniters and Keepers and color masks. The summary is really vague. But the cover is fabulous: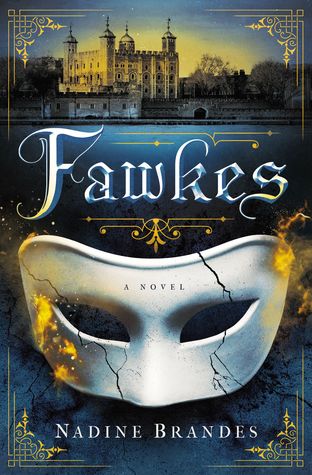 Questioning Library Neutrality: Essays From a Progressive Librarian by Alison Lewis - I'm not sure where I heard about this book. Maybe a professor at Syracuse? When I added it to my list, I was physically in Syracuse, so that makes sense. Either way, it is a nice professional read.
How to Read Slowly by James W. Sire - This idea kind of goes against the grain of what I do. I read as quickly as possible so as to finish the greatest number of books. But I'll see what he's got to say. It's a little bit older, so I might have trouble finding a copy.
Vicious by V.E. Schwab - After seeing people rave over this book for literally years, I've finally added it to my list. I don't remember what someone finally said that made me think, "Oh. Maybe I WILL read that." But that's what happened. Some BookTuber somewhere was talking about it and said something that caught my fancy. So, here it is.
The Glass Town Game by Catherynne M. Valente - This book has a double-whammy of interest for me. 1) my daughter loves this author. She's read several of her other books. 2) It's about the Bronte's. So there you have it. Must read.
Carnegie's Maid by Marie Benedict - She wrote the book club book from May that I couldn't get to, but the other ladies in book club loved. And I gotta love anything about Carnegie.
By the Book by Julia Sonneborn - This is a cute little novel about a bookstore. Of course I'm going to read it. I think it's probably a romance, which is okay, too.
Pride by Ibi Zoboi - This is Pride and Prejudice set in modern-day Brooklyn featuring an Afro-Latina main character. Sounds awesome!
The Diminished by Kaitlyn Sage Patterson - In this fantasy world, everyone is a twin. People who have lost their twin are the Diminished. They are expected not to live long after the death of their twin and are not considered productive members of society. I assume other stuff happens.
The Lady's Guide to Petticoats and Piracy by Mackenzi Lee - This is the sequel to The Gentleman's Guide to Vice and Virtue which I have but have not read. My daughter loved it. I can't wait.
Bright We Burn by Kiersten White - This is the final book in the series that started with And I Darken. That's the one about the retelling of Dracula with a teen girl. It's fabulous.
Ex Libris: Stories of Librarians, Libraries, and Lore by Paula Guran - Since I'm about to become a "Big L" Librarian, I am leaning even more toward books about them.
And that's it! Whew! I'm gonna need a nap!