August 3, 2018
Friday Reads 8/3/18
Whew! Whirlwind day! Got the boy off to his retreat for school. Went to The Tattered Cover. Got a tattoo. Went shopping for art supplies and costume and game stuff, then went to visit some kitties at the cat cafe. It's only 5:30!
Here is the tattoo.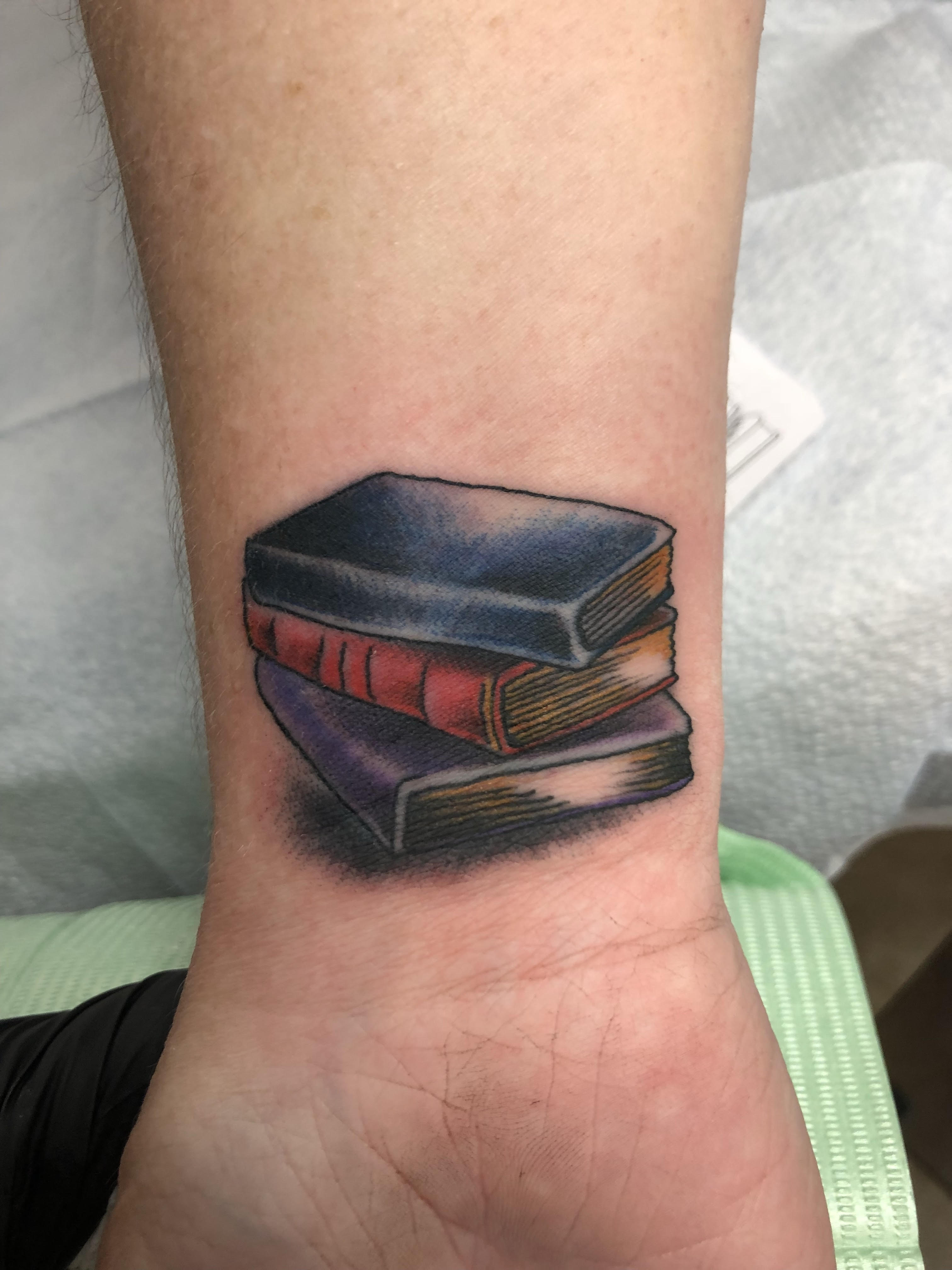 I got a chance to read a little bit of Bluebird Bluebird by Attica Locke this morning. I brought most of the other books on my TBR to read also, if I am so inclined. So I might also pick up The End of Your Life Book Club by Will Schwalbe and read that. Tomorrow I will get some time alone in the hotel while husbandface and kiddo 2 go to the aquarium.
What do you have going on this weekend?