August 9, 2018
Trip to The Tattered Cover
As I mentioned in yesterday's post, we visited The Tattered Cover Bookstore in Denver. Here is what I bought: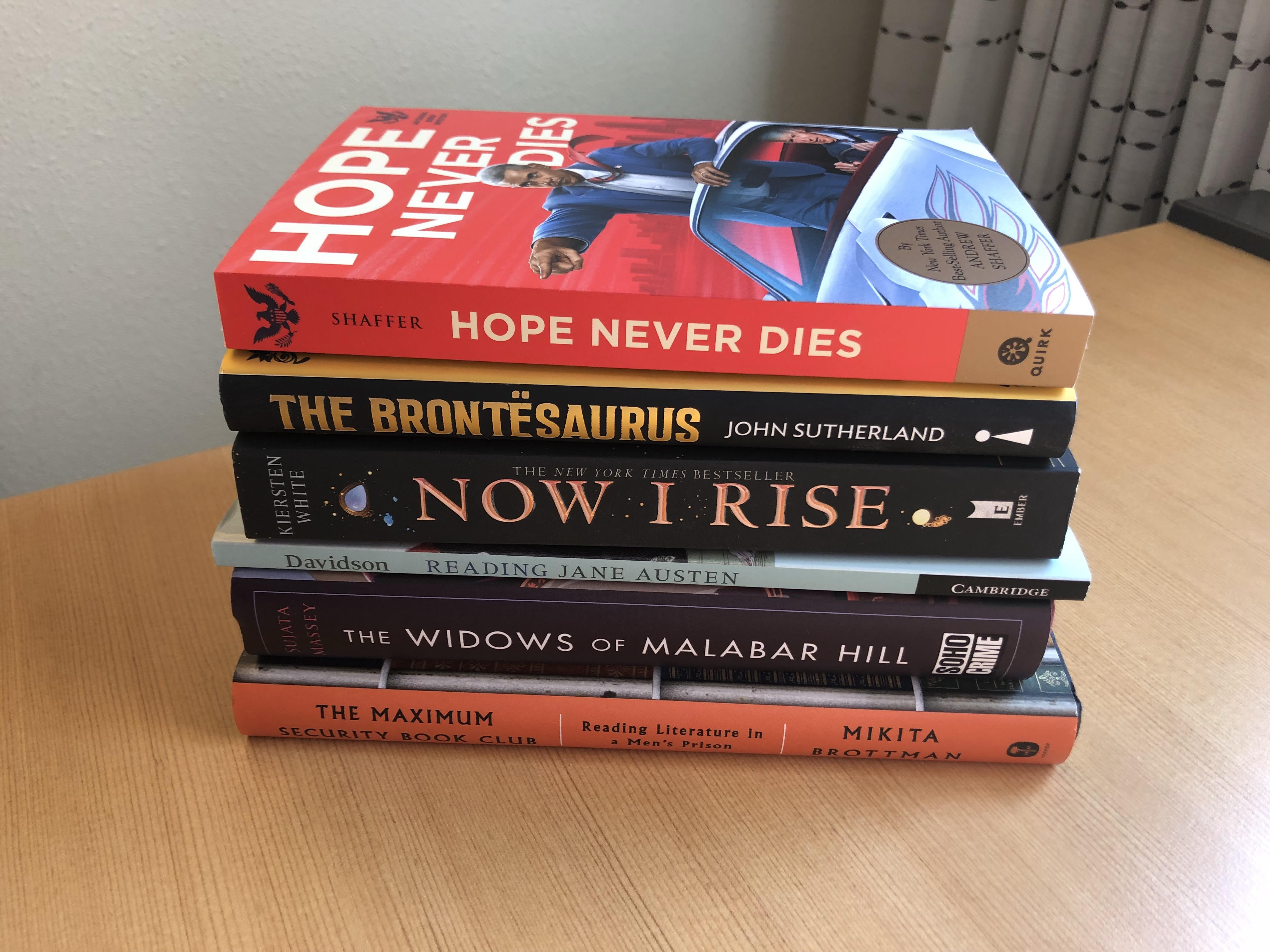 Hope Never Dies by Jeff Shaffer - Obama/Biden buddy mystery. Heck yeah!
The Brontesaurus by John Sutherland - For no other reason than that title!
Now I Rise by Kiersten White - The second volume in the series about the teen girl vampire.
Reading Jane Austen by Jenny Davidson - Because obviously.
The Widows of Malabar Hill by Sujata Massey - This is a mystery that takes place in India in the 1920's with a main character who is the first woman lawyer in her area.
The Maximum Security Book Club: Reading Literature in a Men's Prison by Mikita Brottman - This will go a long way toward feeding my bizarre interest in prison and literature.
I think I restrained myself remarkably well. What say you?