January 1, 2019
Best of 2018
Today's Top Ten Tuesday topic is Best Books of 2018! Here's a topic I can get behind!
These are in reverse order of when I read them. I just picked the ones that made me go "ah!" when I saw them on the list of books read. That's how I knew it belongs on this list.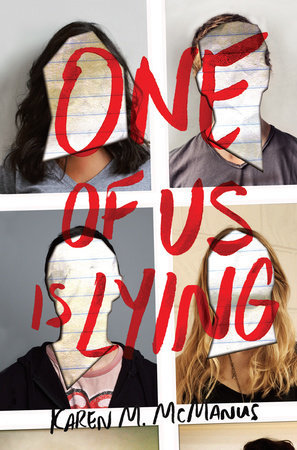 One of Us Is Lying by Karen M. McManus - I read half of it on my book weekend, and the other half on Christmas. Five kids are in detention when one of them goes into anaphylactic shock. All the epipens at the nurse's office have gone missing and the boy dies. He was not a nice person. He ran a gossip blog and told all the student's secrets. It turns out each one of the kids in detention with him that day had secrets they didn't want him to put on his blog, therefore, they all had a motive and opportunity. The secrets are stunners and the twist at the end is breathtaking.
Heartstone by Elle Katharine White - I saw this on a Book Riot post (I think) about Pride and Prejudice retellings. I knew it was a fantasy retelling with dragons, so I went into it with a grain of salt. I loved it! The changes she makes to the story fit very well with the world she's created for the tale. The dragons have personalities, too! It's amazing.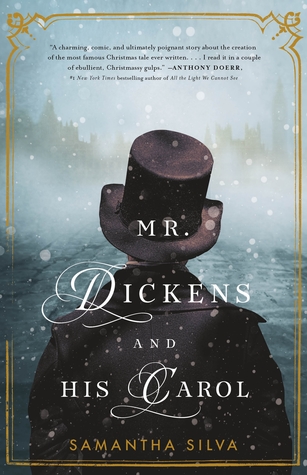 Mr. Dickens And His Carol by Samantha Silva - Everyone who read this for book club in November really liked this story about the writing of A Christmas Carol. It painted Charles Dickens as a not-very-nice man who had a bit of a come-to-Jesus moment as we call it around these parts.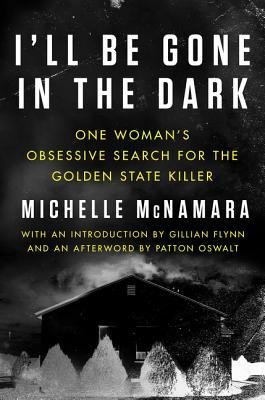 I'll Be Gone In the Dark: One Woman's Obsessive Search for the Golden State Killer by Michelle McNamara - I had heard this book was too scary to read after dark, so I read it during the day. Maybe this is sunlight talking, but I didn't think it was so scary. I did think it was well-written and I liked that it didn't come to any conclusions about who the killer is. While the book was being readied for publication, McNamara died of heart failure. And just a couple of month after it was published, the Golden State Killer was captured and arrested. The story behind the story is almost as good as the book itself.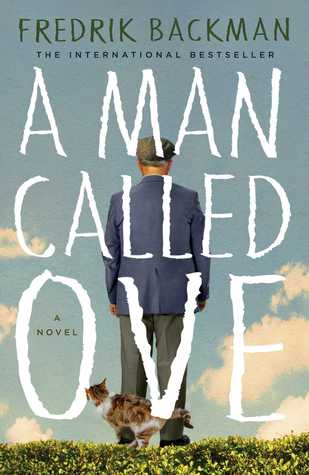 A Man Called Ove by Fredrick Backman - I've heard people say this is too predictable and sentimental, but I loved it. I read it in the middle of my internship over the summer and fall. It was perfect for the mood I was in. Ove is a grumpy, grieving widower whose suicide plans are disrupted by the young family who moves in next door. The husband is a geeky, brainy type who is no use around the house fixing things and backs their trailer into Ove's house when they are moving in. The wife is a beautiful Middle Eastern woman with two daughters and a baby on the way. She is smart and sassy and just what Ove needs.
![The Seven Husbands of Evelyn Hugo]https://images.gr-assets.com/books/1498169036l/32620332.jpg)
The Seven Husbands of Evelyn Hugo by Taylor Jenkins Reid - Everyone said this was great, but I am a book snob, and I thought I couldn't possibly like a book that the masses had enjoyed. And yet, here we are. Evelyn Hugo used men to get her to the top in the golden age of Hollywood, but she was in love with her best friend. It is a fascinating, heartbreaking story.
![Jane]https://images.gr-assets.com/books/1505658521l/34397547.jpg)
Jane by Aline Brosh McKenna - Here's another retelling of a classic novel, but different. This one is a graphic novel update of Jane Eyre. I really enjoyed it. It is set in current day and the changes made to it to update the setting were excellent. Jane Eyre has been one of my favorite books since I was 10 years old, so I am skeptical about retellings. This one was worth it.
Damnation Island: Poor, Sick, Mad, and Crimial in 19th Century New York by Stacy Horn - Blackwell's Island off Manhattan was home to New York City's first experiment for dealing with problem citizens. It had an almshouse, a hospital, an insane asylum, and a prison on it and each one was as bad as the last for treatment of it's residents. Not enough food, poor building structure, and no warm clothing. People died in droves. So of course I was enthralled by the reading of this book.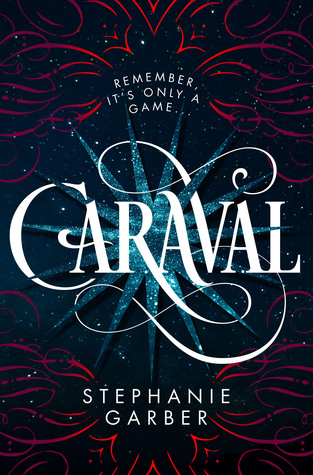 Caraval by Stephanie Garber - I read most of this on the plane to Syracuse last summer. I've heard it compared to The Night Circus by Erin Morgenstern, and I see where that comes from. It has some of the same tone and feeling. It's a very different story though. Two sisters are stuck on their island home with a tyrant father. One of them agrees to a marriage in an effort to get her sister away from him. They get an invitation to Caraval, which you can only get from the owner himself. It turns out to be a game that you have to win. It's kind of terrifying, but each death-defying thing turns out to be an illusion. Until the very end.
Allegedly by Tiffany D. Jackson - We read this for book club in July. Holy cow. It's about a girl in state's custody who went to juvie prison when she was 5 for killing a baby her mother was babysitting. Now she's been moved to a group home to get her ready for adulthood. Except the group home is terrible. As you go, you find out that maybe it was her mother who killed the baby and pinned it on her. And she is just trying to keep herself alive in this nightmare group home until she can age out, and marry her boyfriend.
![An American Marriage]https://images.gr-assets.com/books/1491493625l/33590210.jpg)
An American Marriage by Tayari Jones - This one was June's book club book. It's about a black couple in the South who have only been marred 6 months when the husband is accused, tried, and convicted of raping a white woman in a hotel they were staying at. His wife knows he didn't do it, but he still gets 12 years for it. During that 12 years, she becomes closer to the man she grew up with who lives next door. When her husband gets out of prison, he doesn't know if he has a wife or not.
The Bear and the Nightingale by Katherine Arden - This is a beautifully told Russian fairy-tale type story. In the cold, wilds of Russia is a man and his children. His daughter talks to the spirits of the town and helps keep them appeased so the town stays safe from the mean spirits in the woods. Her father marries and brings home a Christian woman who is terrified of her ability to also see the spirits. She thinks they are demons. She brings a priest to the town who scares the townspeople into turning their backs on the spirits and worshipping the Christian God. Things start to go badly.
![Long Way Down]https://images.gr-assets.com/books/1520008013l/22552026.jpg)
Long Way Down by Jason Reynolds - I have proselytized about this book ever since I read it. It's told in verse, so it only takes an hour to read it. 15 year old Will has determined that it his duty to kill the boy he KNOWS is the one who gunned down his brother yesterday at the basketball court. He steals his brother's gun and gets on the elevator. And someone gets on with him. He recognizes him as a man that was killed on the street last year by a rival gang member. It just gets weirder from there. On each floor, the elevator stops and lets on another ghost. Another person killed by gun violence. It's so good. So good.
The Swans of Fifth Avenue by Melanie Benjamin - This book is based on a true story and is so fascinating I had to go back and research the facts. The swans are the group of New York upper crust society women that Truman Capote befriended in the sixties. It all came crashing down a few years later when he told all their secrets in a story in a major magazine. Everyone was devastated.
Killers of the Flower Moon: The Osage Murders and the Birth of the FBI by David Grann - And here we are at the first book I read in 2018. This is the true story about some events that happened just a hundred miles from where I grew up, but I never heard about. In the 1920's Osage Indians were being killed and their land rights handed over to white men. National police were called in to figure it out. It's devastating and heart breaking. And really, they never solved it. Gah!
There are my 15 best books of 2018. What were your favorites from the year?