May 6, 2019
Road Trip TBR
On Wednesday we are leaving to get my son from his first year of college. He takes his last final tomorrow morning. Which is also his 19th birthday. Oy!
Anyway, I will be driving most of the way there, and at least some of the way back. I plan to catch up on my podcasts if I ever get a chance. When my other kid is in the car, they tend to dominate the radio. Hopefully, they'll ride with their dad sometimes so I can listen in peace. On the off chance that I run out of podcasts to hear, I can listen to an audiobook. I don't know which, yet.
I hope to have some time to read and relax while we are there. I don't expect much time because we have literally have one whole day to pack him up. He has to be out of the dorms at noon on the second day. We do plan to stop half way back to spend a night, so I might get some reading time then.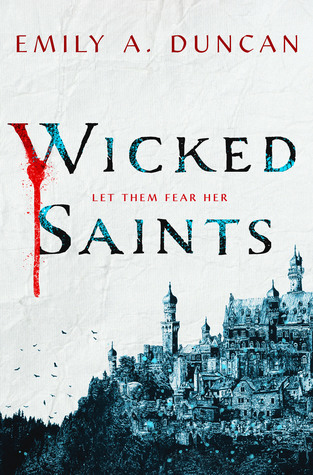 Wicked Saints by Emily A. Duncan - I started this this weekend and I am loving it!!!! It's told from two perspectives, one from each side of the war between two countries in a world that appears to be based on middle ages Russia? The names definitely seem Slavic. The defending country has a mage that can speak to the gods for help. The attacking country has a blood mage prince. It also has a group of creepy mages who have been turned into monsters called Vultures. They're pretty gross. The mage who can speak to the gods is on a quest to stop the war. It's just so, so good.
Works Well With Others by Ross McCammon - It might behoove me to read one of the books from my actual TBR. This one fulfills the challenge to read a business book.
Rayne and Delilah's Midnite Matinee by Jeff Zentner - I have loved the other book of Zentner's I read. Love it. I've heard the second one is even better, but I haven't gotten to it, yet. I already own this one, so I think I'm feeling it. Plus, the cover!! Love those colors. I kind of don't even care what it's about.
I think 3 books might be all I can handle on a 4 day trip where one whole day is spent driving. We'll see. Wish me luck!