May 29, 2019
June 2019 TBR
One of the BookTubers I watch came up with a new way to organize her reading. I have been trying it the last couple of weeks, and I think it might be a winner. Here's how it works. I take a list of all the books I'm going to read for the month and divide them up by which books I'm going to read during which weeks. Then I take each book, divide the total number of pages by the number of days I'm giving myself to read it, and tab sections of the book to be read per day.
For the last two weeks, I've done this for 4 books. Well 3 1/2 really. One of the books is so long I decided to give myself 2 months to finish it. So, as long as I read four sections of something, I knew I'd get everything done in the allotted time. As of today, May 29, I have 3 sections left to read to be all caught up.
In June, I have increased my expected reading, probably too much, but I'm going to see what happens. If nothing else, it will give us all a good laugh that I thought I could read that much.
The Handmaid's Tale by Margaret Atwood - This is the Book Club book for June. Normally, I have 3 weeks to read this, but we moved book club to the second Friday because I have a wedding to go to on the third Friday. I thought I remembered this book being way longer than it actually is. It's less than 350 pages! Anyway, if I don't get this all read, it's no big deal. I've read it before. I'm giving myself 15 days to read this because book club is on the 14.
The Fempiror Chronicles: The Initiation of David by George Willson - This book meets the Book Riot Challenge to read a book with less than 100 reviews. This particular book has 0 reviews. I think that covers it. This book is getting 16 days to read because adult books are harder to get through than YA. I did notice when I was tabbing this that there is a lot of white space on the pages, so maybe it won't be so hard.
Bright Burning Stars by A. K. Small - I'm kind of excited about this one. See the ballerina on the cover? I don't know what it's about and I don't care. Actually, that's not entirely true. I do know it's about two best friends who grew up in a ballet school in Paris.
Rayne and Delilah's Midnite Matinee by Jeff Zentner - I love Jeff Zentner. His first book, The Serpent King, is so so so good. It does NOT go where you think it is. So I'm stoked for this book.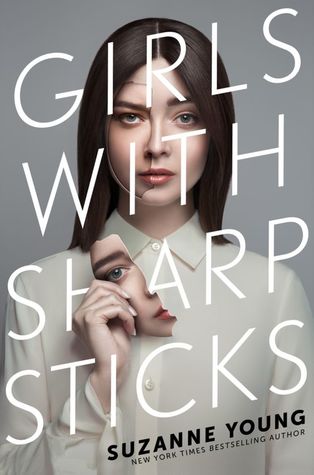 Girls With Sharp Sticks by Suzanne Young - I feel like this is a YA thriller. I also feel like it is a boarding school book. I'm all about a good boarding school book. I could read the description and give you a better idea, but this is more fun. At the end of the month, I'll tell you what it's really about.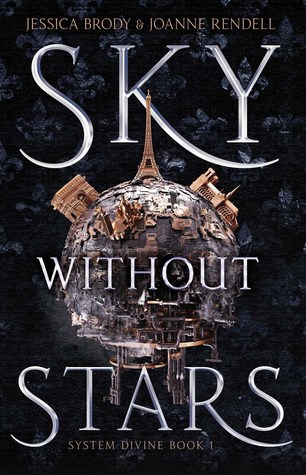 Sky Without Stars by Jessica Brody and Joanne Rendell - This is the book that I will be halfway through by the end of this month. I have given myself the rest of June to finish it. It is really good, but maybe this gives you some idea of what I'm working with here: it's based on Les Miserables. It's massive.
The Black Coats by Colleen Oakes - This is something about a gang of girls who exact revenge on guys who assault women. I'm into it.
What Every Girl Should Know: Margaret Sanger's Journey by J. Albert Mann - I don't know who Margaret Sanger was, but I do know that J. Albert Mann is a woman. I was kind of worried about a man writing about the early days of the feminist movement.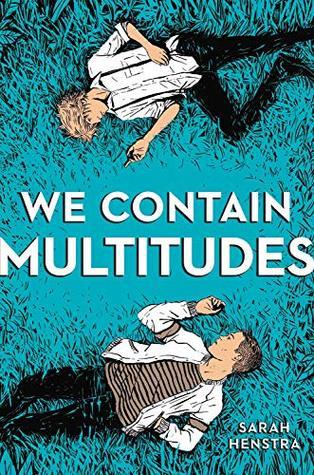 We Contain Multitudes by Sarah Henstra - This book fulfills the Book Riot Challenge to read an epistolary book. I was originally going to read a book I had, but this one is also for my award reading, so I'm killing two birds with one stone here. The two boys in this one get paired up in English class to write letters to each other every week.
Dig by A. S. King - King is a big name in YA lit, but her writing is not for everyone. I really liked one book of hers, and couldn't even finish another one. Her plots are very surreal and her characters are beyond quirky. A lot of people are raving over this one, so we'll see.
Amelia Westlake Was Never Here by Erin Gough - Amelia Westlake doesn't exist. She is a student created by two girls at a tony private high school to expose the gross misbehavior of their swim coach, and then other wrongs perpetrated by the school. The two girls involved hate each other, but they work together to pull this off. Until they realize they don't hate each other at all.
The Boy Next Story by Tiffany Schmidt - This is book two in the Bookish Boyfriends series. It looks so cute and fluffy, I just decided to add it.
How NOT to Ask a Boy to Prom by S. J. Goslee - I'm pretty sure this book is gay. I'm basing that entirely on the cover. It looks like two boys there. Looks cute. Gay is good.
You may have noticed that I have a lot of YA contemporary fiction on this list. That's because I have a ton of them to read. I think summer is an excellent time to read those.
Also, this list doesn't include 4 books I am going to read for a readathon at the end of the month. I will share those on a readathon TBR later on.
13 books. It's only more than I've ever read in a month before. No big deal.