June 7, 2019
Friday Reads 6/7/19
At this point, I don't even know for sure what day it is, but I'm told it's Friday, so here's a Friday Reads. I've been off work since Wednesday for some weird thumb injury, hence my lack of day awareness. This afternoon, I'm getting my sister from the airport in preparation for my nephew's wedding on Sunday. Saturday is rehearsal lunch and stuff and at some point we might have a party since my kid got accepted to college after graduating a year early from high school. See? Busy.
Insane busy-ness not withstanding, I am currently reading 5 books.
The Handmaid's Tale by Margaret Atwood - This is the book club book. I've read it before, so this is a reread, which accidentally helps me meet the readolution to reread 5 books. Yay! I'm almost halfway through it at this point.
The Initation of David by George Willson - I'm about halfway through this also. It's pretty fun to read. It's a new take on the vampire myth. In this book, the Fempirors were created to fight a war, but after the war, they were not welcomed back to society, and then some crazy stuff happened. This starts in the 18th century, which is new and different also. I'm used to Victorian vampire stories.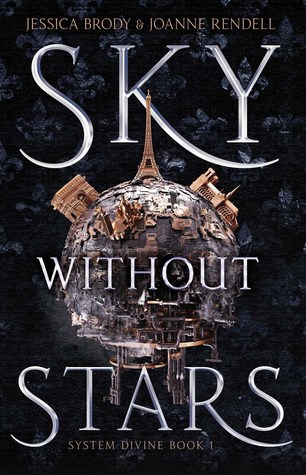 Sky Without Stars by Jessica Brody and Joanne Rendell - I'm a little over half way through this massive tome. It follows 3 main characters: Chatine, a street rat girl who protects herself by dressing as a boy; Marcellus, the grandson of the general who is being contacted and lured by a revolutionary subculture; and Allouette, who is the highly protected daughter of a convicted criminal living underground with a bunch of nuns who protect items from Earth which they all had to abandon. There are lots of secrets and intrigues. I'm still trying to figure out how it'll all come together.
What Every Girl Should Know by J. Albert Mann - This is a biography of the founder of Planned Parenthood, Margaret Sanger. I'm looking forward to this. I didn't realize PP was started in the early 20th century!
The Boy Next Story by Tiffany Schmidt - This is number 2 in the Book Boyfriends series. I'm here for it. It sounds light and fluffy. It's rather large, so I hope it reads quickly.
And that's it! Wish me luck. I should have all but one of these done by next Sunday. My thumb has put in all the work it can for today.