Today's Top Ten Tuesday topic is My Summer TBR. Now, we all know I can't plan that far in advance. I've got the next month done, but I definitely have no idea what I'm going to read til September 21. But we can pretend. Here are some books I'd like to read this summer.
Lexicon by Max Barry - I have begun a project to read the oldest books on my TBR. This one is right up there near the top of the list. I started it several years ago and read about a quarter of it before deciding it was the wrong time for me to read it. I wasn't in a mood for a thriller, which is what this turned out to be. It's time to try again and push through it.
Death at Chateau Bremont by M. L. Longworth - Here is another book that is near the top of my TBR list. I am looking forward to this one. For one, it's short. For another, it is a mystery and the first in a series. It looks fun.
The Dry by Jane Harper - This one will meet a Read Harder challenge. Kind of. It's supposed to be an #own voices book set in Oceania. Own voices indicates an author who is of a marginalized group in that region. I'm stretching it a bit, since white women are only slightly marginalized. But, it's what I've got, so it will have to do.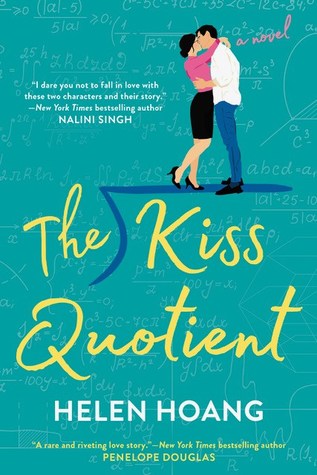 The Kiss Quotient by Helen Hoang - And for another Read Harder challenge, this one is written and about a person who identifies as neurodiverse. Basically that is a person on the autism spectrum. Our main character is on the spectrum and is tired of not having a love life. She hires an escort to teach her how to sex. This is a romance, so you guess what happens. It's had high praise from many readers, so it should be good.
Policing the Paranormal by Paul Hope - And for another Read Harder challenge to read a self-published book, we have this one. I was going to read it a few months ago, but I lost it on my shelves. It must have not been the right time because I found it easily when I was looking for books to fulfill the challenges. It might be better to read it in October, because Halloween, but we'll see.
Revealing Hannah: The Myth of Cassandra by Laura Fedolfi - One more Read Harder challenge is to read a book of Mythology or Folklore. It's kind of a sideways fit, but it's one I have. I'm trying to read up books on my shelf for most of these challenges.
Bitch in a Bonnet: Reclaiming Jane Austen From the Stiffs, the Snobs, the Simps, and the Saps, Vol. 1 by Robert Rodi - I feel like it's time to read some Jane Austen non-fiction. My reading for the award is 95% fiction, so I like to add a little fun non-fiction occasionally. I don't think I've read any Jane books for awhile. I ordered this one used because I think it's out of print.
Jane Austen: the Secret Radical by Helena Kelly - I bought this one in Denver at The Tattered Cover back in 2017 when we went to check out Mines for Chris. More Jane! Yay!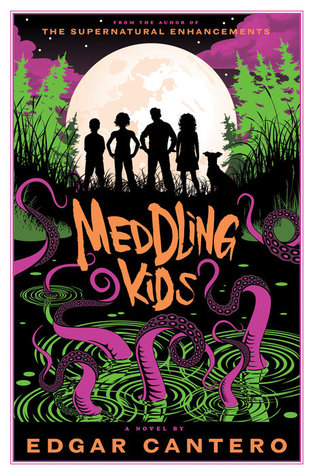 Meddling Kids by Edgar Cantero - This is a mystery that kind of comes at the mystery from the angle of the Scooby Doo kids coming home in their 20's and they're jaded and skeptical and now they're expected to solve another mystery. It looks like fun!
Quietly in their Sleep by Donna Leon - And it's time to read the next one in this series. I've read the first five and then other random ones in the series. This is number 6. It's also short and we already know I love this series.
So that's my possible list. I didn't put any books I have to read for my award reading because I wanted to keep it to fun books, not assigned books.
What do you want to read in Summer?