November 30, 2019
Friday Reads 11/29/19
I am officially not reading this weekend. This weekend will be spent packing and moving my kid home from college. I don't have the brain for reading.
I do have a book with me, which has this fun typo: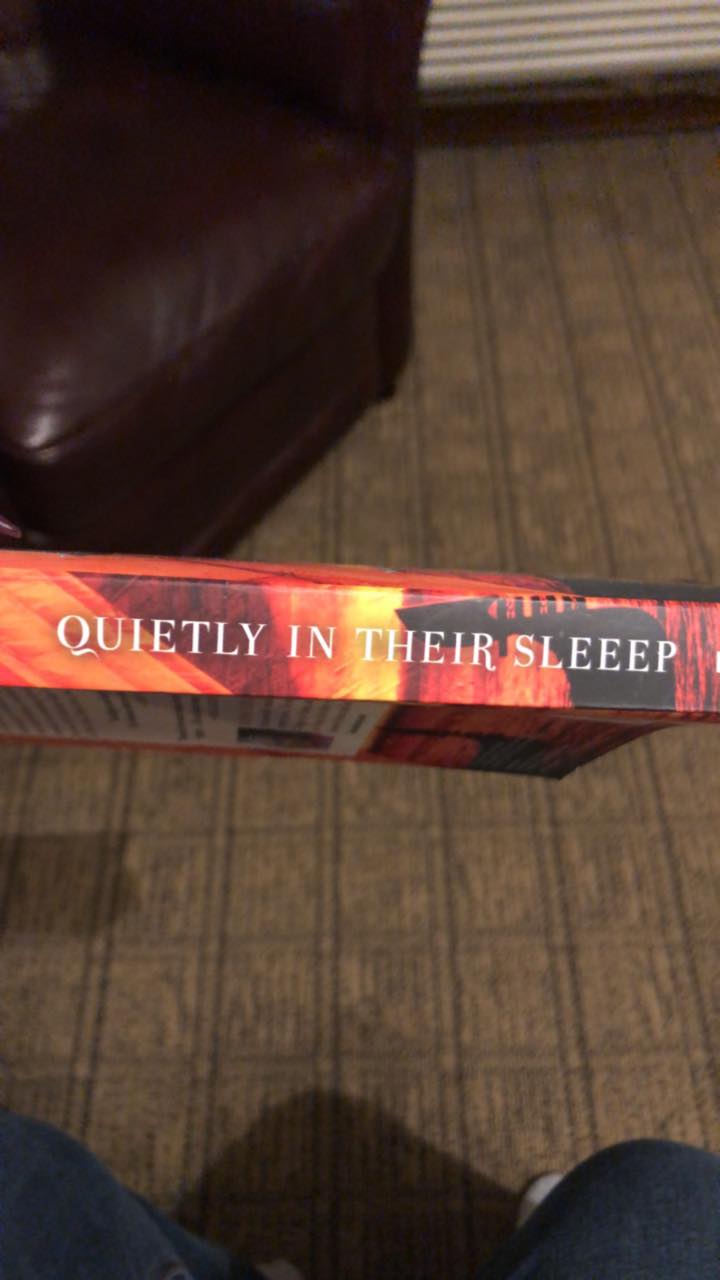 So there you go. I hope your weekend goes better than mine.