March 3, 2020
Single Word Titles
Today's Top Ten Tuesday topic is Books With a Single Word Title. After creating my list I realized that almost half of them are YA books. But that will just have to do since I read a lot of YA, even when I'm not reading for an award. Here we go:
Educated by Tara Westover - This was the February book club book and it was pretty great. I only just now realized that the cover has a tiny little person on it. Observant is not in my repertoire I guess. This book tells of Westover's childhood in a survivalist family led by a father with undiagnosed bipolar disorder. It was tough and when she decided to go to college, she found out how much she really didn't know.
Wave by Sonali Deraniyagala - This heartbreaking book is about the author's experience when a tsunami hit the Sri Lankan town where she was vacationing with her parents, her husband, and her two sons. Everyone but her was killed.
Redshirts by John Scalzi - This book takes the premise that all the away characters on the TV space show who are wearing red shirts get killed on the mission. The main character is a side character who is figuring out the situation and is not having it. It's hilarious.
Soulless by Gail Carriger - This is the first in a series starring Alexis Tarabotti who has no soul, which means she can affect the abilities of paranormal creatures like werewolves and vampires. She is a feisty heroine and I love her.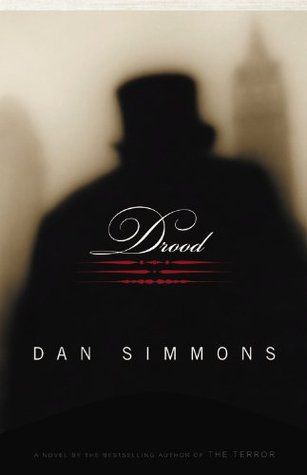 Drood by Dan Simmons - Simmons is known for his horror stories, so this gets pretty dark. It's about the last 5 years of Charles Dickens' life after he survives a train wreck that kills many travelers. It is a fascinating work.
Persuasion by Jane Austen - No one is surprised to see a Jane Austen book on any list I make up. This one isn't my favorite, but it is my favorite with a one-word title.
Twilight by Stephenie Meyer - Now we're going to move into the YA titles. A lot of people hate on Twilight, and I will admit it has issues. But I still like it anyway.
Horimiya by Hero - I really enjoy this silly little romance series set in a Japanese high school.
Fangirl by Rainbow Rowell - This is my favorite Rainbow Rowell book. It's about a freshman in college who has lived in her twin sister's shadow until they start school and her sister wants to live her own life. Now she has to navigate college and make her own friends. It's highly relatable.
Sherwood by Meagan Spooner - I really enjoyed this Robin Hood retelling that puts Maid Marian in the cape of the Hood. I liked her character growth and the twist at the end. So delicious!
Okay, that's my list. What are some books with one-word titles that you like?