March 4, 2020
February 2020 Wrap Up
I read a ton of books in February. Not too shabby for being a short month! I'm going to use my revised TBR for February instead of my original posted TBR. I'm really glad I took that break and read adult books for a month. Now I feel ready to read all the YA. The first couple of books on this list are books I read to finish up the voting on the award for this year, but after that I pretty much stuck to Reading at Whim.
The Lady Rogue by Jenn Bennett - I really enjoyed this romp through Transylvania with Theodora who is the daughter of some archaeologists. Her father left her at a hotel in Hungary while he went hunting Dracula's ring. He didn't show up but he sent his foster son/Theodora's ex boyfriend to get her. They go after her father and also the ring he was hired to find. It is an exciting read.
The Music of What Happens by Bill Konigsberg - This was a book about young gay love. The two boys are of entirely opposite personalities and come from very different families. They work together on a food truck in the Arizona heat. It was okay.
One of Us Is Next by Karen M. McManus - I was really excited to read this and it did not disappoint. A year after the events of the first book a whole new set of kids is dealing with a copycat situation of blackmail and cyber bullying. It was pretty great.
Horimiya Vol 5 by Hero - Who's tired of seeing this on my posts? This volume in the series kind of went a different direction, but at least our main characters are officially in a romantic relationship now. That was a long time coming. The girl's dad is a lecher, but it is kind of funny.
By the Book: A Reader's Guide to Life by Ramona Koval - I liked the way this book was organized. She started at the beginning of her life and talked about how certain books and certain reading experiences changed her life. Her parents were both concentration camp survivors and that colored her experiences in a big way.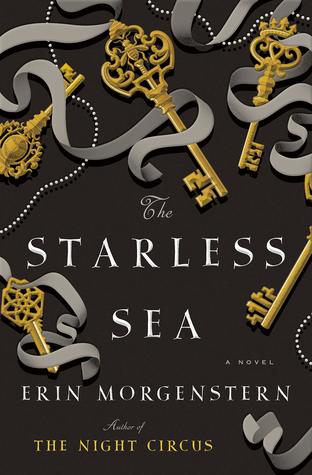 The Starless Sea by Erin Morgenstern - This took forever to get through, but once I sat down and focused on it, I flew through it. It was strange and not a linear story, but it was beautiful.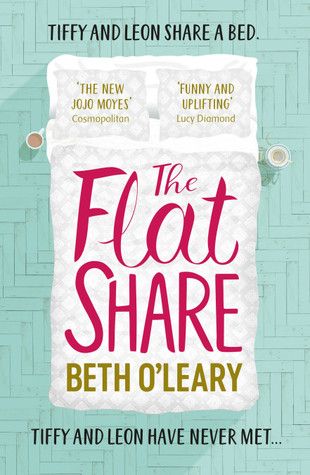 The Flatshare by Beth O'Leary - This was a cute little romance that I thoroughly enjoyed. It also showed how gaslighting and emotional abuse can sneak up on a person and turn them into someone else completely. I really liked this one.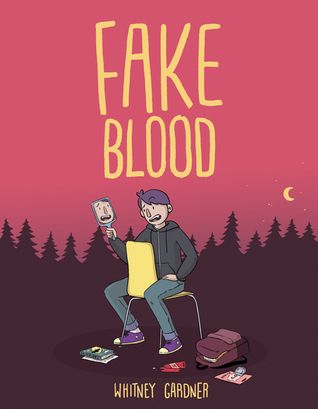 Fake Blood by Whitney Gardner - Middle school is hard. And AJ is in love with the new girl, Nia. He finds out she is interested in vampires, so he pretends to be one to get her attention. What could go wrong? Oh, she's a vampire hunter.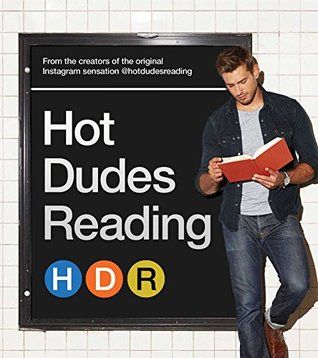 Hot Dudes Reading by Hot Dudes Reading - This book is hilarious. That is all.
My Love Story!! by Kazune Karahara - This is another manga series about high school kids. In this one, our main character is kind of a big dumb guy who plays wingman for his best friend, who all the girls go for. So when a girl on the subway that he saves from a groper falls for him, he doesn't take the hint. It was only okay. I didn't love it as much as Horimiya.
Educated by Tara Westover - This one was on my list of one-word titles from yesterday, so I don't feel it's too necessary to go into it again.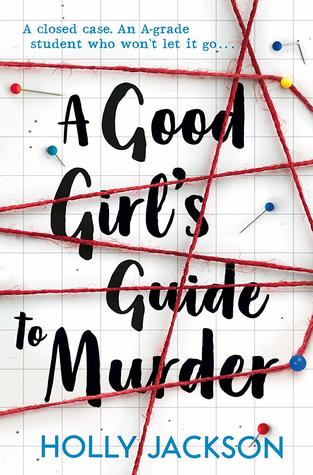 A Good Girl's Guide to Murder by Holly Jackson - This one is actually for the award, but I had it on audiobook, so I just listened when I could and got it done. Pippa has to do a big project for her senior year and she decides to do it on a murder that happened 5 years ago, but that she isn't sure was solved correctly. She starts her little informal investigation and blows the thing wide open. This does not make her popular, except with the brother of the guy the murder was pinned on.
Happy @ Work: 60 Simple Ways to Stay Engaged and Be Successful by Jim Donovan - This had lots of tips on how to happy and get stuff done. A lot of it was pretty obvious stuff. Some of it was aimed at salespeople. The reason I work at the library is because I don't have to sell anything. And some of it was actually useful.
Homer and Lanley by E.L. Doctorow - This came up in a post or a comment awhile back and I had a hankering to read it again. I enjoyed it a second time. It is based on the true story of the Collyer brothers who had a home on 5th avenue right by Central Park. Homer went blind as a teenager, and Langley was a victim of tear gas in WWI and his lungs were wrecked and his brain was a little off. He became a hoarder and when they died, the house was a mess. This book is narrated by Homer and shows how the brothers participated in the major events of the 20th century.
That's 14 books in February. That's almost a book every two days! I'm a machine!