April 7, 2020
Books I Bought Because I'm a Cover Slut
Today's Top Ten Tuesday topic is Books I Bought Because... I filled in the rest. I just want to talk to you about books with pretty or engaging or interesting covers.
The Fortune Hunter by Daisy Goodwin - Clearly this is historical fiction. It is about Sisi, the Empress of Austria, who goes to England to hunt and falls in love with a man who rides better than her. Of course, there is the problem of her husband and his fiancee. But look at the cover! The little castle in the corner! The blue tones! Gorgeous!
The Name of the Wind by Patrick Rothfuss - Honestly, my husband might have been the one who bought this. Either way, it's on my shelf now. It looks very eerie and mystical with those clouds and that lone tree.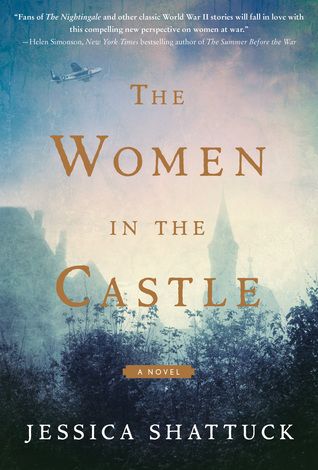 The Women In the Castle by Jessica Shattuck - There is another cover for this one that has 3 women from the back, but I like this one better. I like the hazy picture of the castle in the distance. This is set just after WWII and a woman is collecting the wives of her husband's resistance-worker friends to live in his family's castle.
The Bone Witch by Rin Chupeco - Purple!!! I love purple. There aren't enough purple book covers these days. Also, I love all the filigree on it. This is about a witch who accidentally brings her brother back from the dead which means she has more power than she though.
Belgravia by Julian Fellowes - Given my propensity for big houses and blue covers, this one should come as no suprise.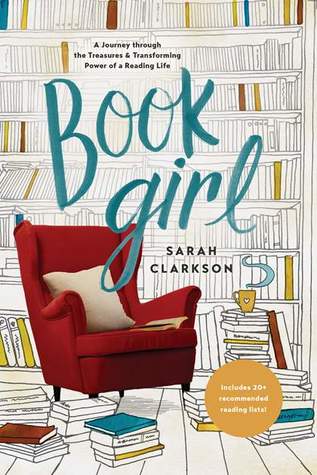 Book Girl by Sarah Clarkson - Doesn't this look fantastic? What a great place to sit and read!
Bitch in a Bonnet by Robert Rodi - I'm not gonna lie, this terrible drawing of Jane Austen made me pick up this book. The word Bitch in the title didn't hurt.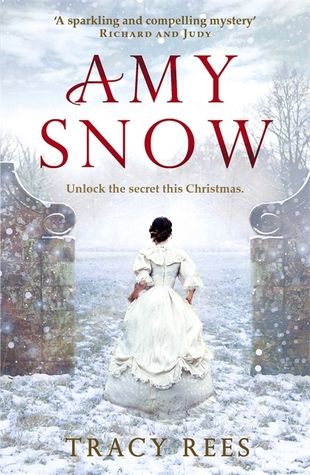 Amy Snow by Tracy Rees - A cool gate. A pretty dress. Snow! What's not to love about this cover.
The Ministry of Utmost Happiness by Arundhati Roy - It looks like a door. I love doors. Maybe it's a window. Whatever. It's simple but detailed. I like it.
So it turns out I'm drawn to blue covers and white covers. What about a book's cover draws you in?