June 1, 2020
May 2020 Wrap Up
Have I mentioned how much I hate the term "new normal". I mean, it's accurate, but still. Not a fan. On the other hand, it's kind of a great way to explain what is happening to my TBRs lately. I make a TBR, and then I completely ignore it. For example, my May TBR had 4 books on it. How many of those books did I read? One. I read ten books, they just weren't on my TBR. I had planned to read a couple of big chunker books, but I didn't. And you know what? I'm okay with that. Here's what I did read.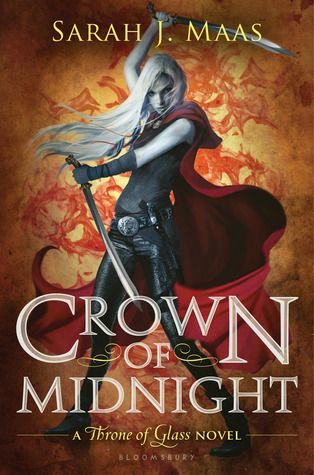 Crown of Midnight by Sarah J. Maas - This is the one book from my TBR that I actually read. I enjoyed it. I can't wait to get to the next one. The only problem is that all the copies from the library are lost or unreturned. I might be forced to buy it.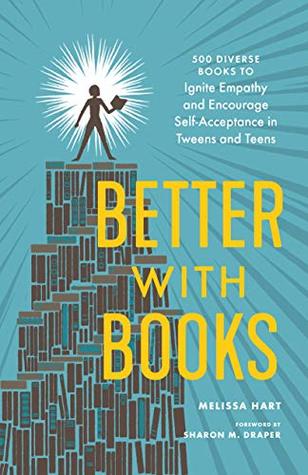 Better With Books by Melissa Hart - I read this for work. It's about how to reach teens by giving them books they can relate to. All of the 500 books listed are middle grade or YA books about Issues. Being gay, or dealing with addiction, or being a POC, etc. The thing about YA books is that they lose relevance pretty quickly. This book only came out last year, but already more books have been published that fit these categories and are maybe better than the ones listed. Still it was a good combination of adolescent psychology and librarianism.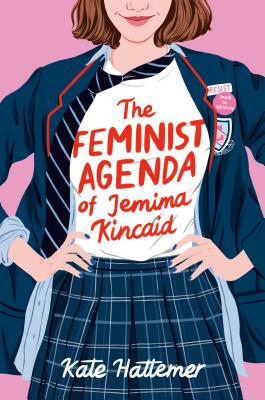 The Feminist Agenda of Jemima Kincaid by Kate Hattemer - Jemima Kincaid is a second semester senior at her fancy private school. She has one friend who is a Junior. Jemima is on the triumverate which is like the Student Council, except there are only 3. She has a lot to learn about feminism and what it means to support women. The books has a good message hidden in the cotton candy plot.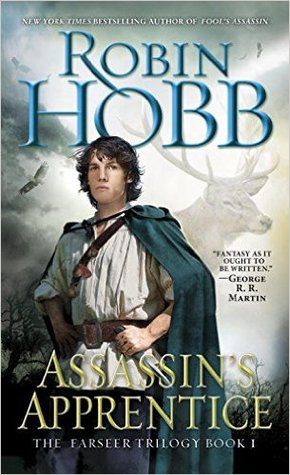 Assassin's Apprentice by Robin Hobb - I started this one a couple of months ago and kind of laid it down. This month I picked it back up and got through it. I ended up really liking it, even if the dog does die. A friend of mine said she was thinking about starting this series and asked how I liked it. Knowing that she is a dog lover and trainer of therapy dogs, I mentioned that the dog dies. Another friend quickly chimed in that that event is important in the story is not gratuitous. Ok, fair point, but it didn't make it any less heart breaking.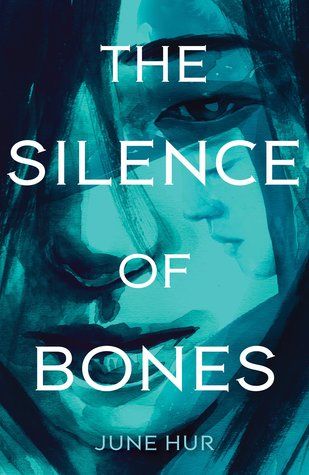 The Silence of Bones by June Hur - This was interesting. It's set around 1900 in Korea. The main character is a girl who is a servant in the police precinct. Her favorite detective is Detective Han who seems to see her curiosity as a strength instead of flaw. A young high class woman is brutally murdered in the street and they are on the case. The young woman turns out to have been a Catholic which makes her a traitor in their province. More murders happen and Seol is right in the middle of the fray.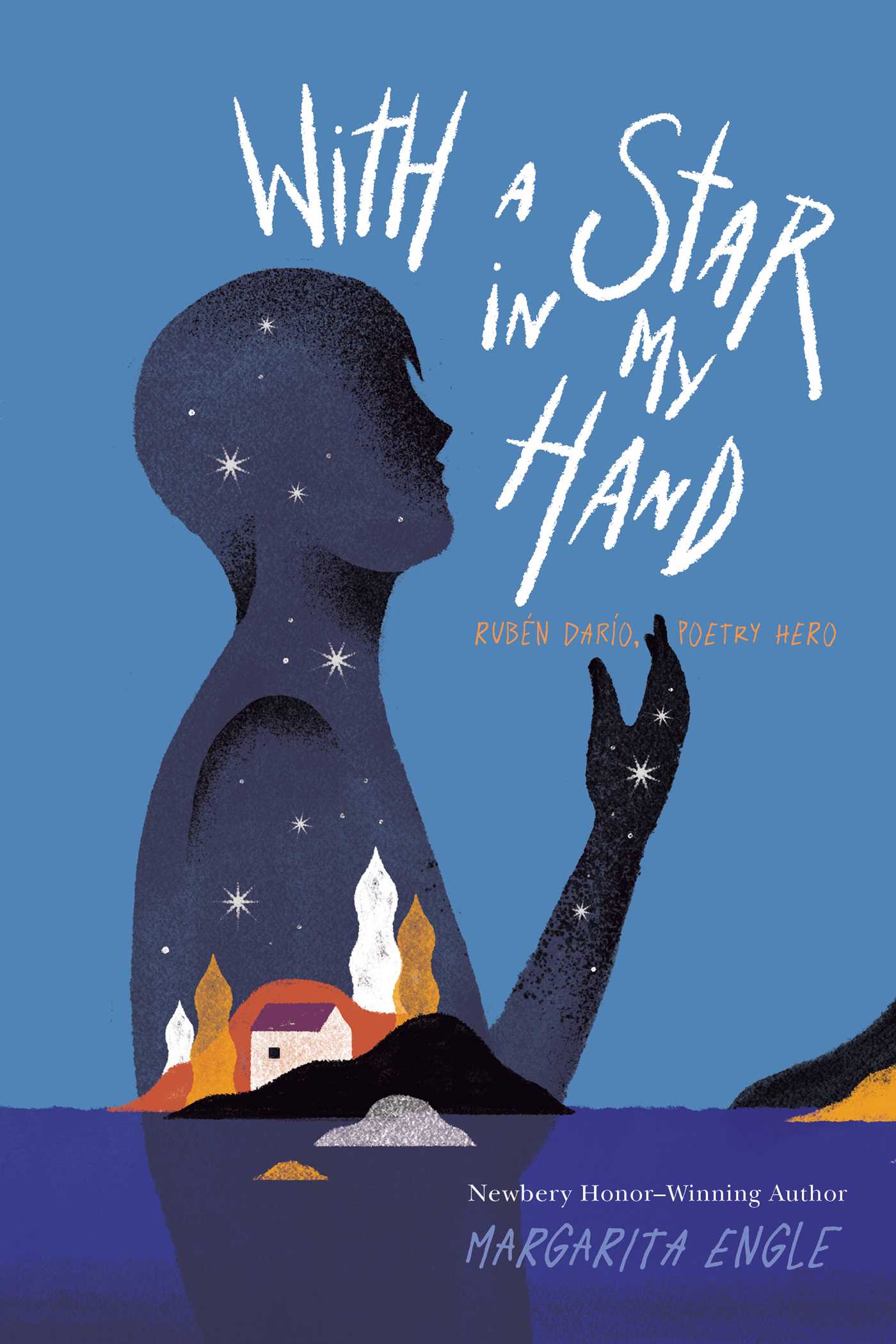 With a Star in My Hand: Ruben Dario, Poetry Hero** by Margarita Engle - This was a biography in verse. Ruben Dario was a South American poet who was alternately lauded and shamed over and over again wherever he went. He refused to write anything but the truth, so you can imagine how that wouldn't go over well with heads of state. I wasn't a big fan of this book. It was confusing and often random. Not my thing.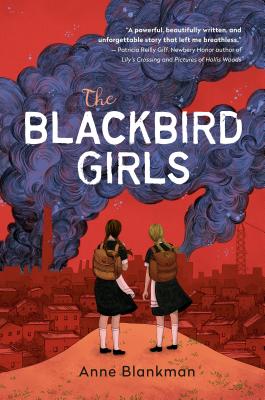 The Blackbird Girls by Anne Blankman - This middle grade novel follows two girls whose fathers worked at the nuclear power station Chernobyl in the Ukraine. Valentina is Jewish and Oksana is the daughter of a cruel, violent man, who taught her Jews are lying, cheating, thieves. When their fathers don't come home after the explosion, the two girls escape to Kiev with Valentina's mother. Oksana's mother is sent to a hospital for radiation poisoning. The girls end up in St. Petersburg with Valentina's grandmother. It's a story about friendship and family set around the bizarre events after the Chernobyl disaster. It was fantastic.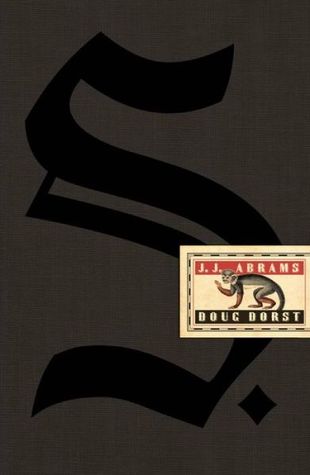 S. by J. J. Abrams and Doug Dorst - It took me an eternity to finish this book. The way it's set up, it just takes so much brain power. There is the main story of the book, The Ship of Theseus. Two students begin writing notes to each other in the margins of the book. And the went through the book 4-5 times. The only way you can tell the order of the notes is by pen color. The best way to read it is by reading the actual book first (with footnotes) and then go back and read just the first set of marginalia, then start over and read the next set, etc. until you get the whole story. It's a really fascinating way to write a book.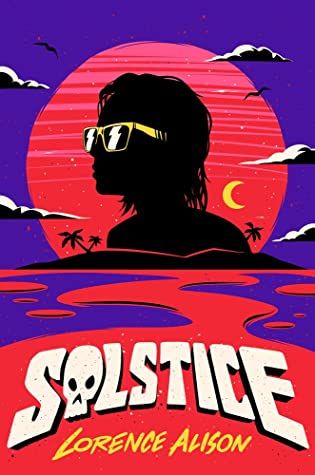 Solstice by Lorence Alison - This is hailed as a comedy horror? It wasn't really funny. Solstice is a huge music festival being thrown on a tiny island in the Caribbean, hosted by a YouTube star. Tickets are insanely expensive. Our main character Adri (short for Adrianna) has a best friend whose father is exorbitantly wealthy and feels guilty for his divorce from her mother so he buys her and Adri tickets. When they get there, nothing is right. There are no resort hotels. No massive buffets of food. Not even a porta potty. And then people start turning up dead. Adri wants to be a reporter, so she starts digging. Then it gets weird. There's a monster. Yup. A Caribbean monster. There were some big discrepancies in the plot, but it was kinda fun.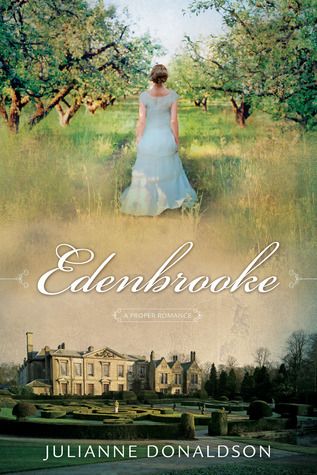 Edenbrooke by Julianne Donaldson - This was lovely. Marianne is stuck at her Grandmother's house in Bath while her twin sister is living it up in London with their cousin. Their mother died a year ago and her father went to France to mourn. Her sister gets an invitation to visit Edenbrooke with her which is the estate of the wealthy man she intends to marry. Marianne gets there first and makes friends with the second son of the house, Peter. Needless to say there is some romance and some twists and turns and even a kidnapping before it all gets worked out. I took umbrage with one mistake: at a ball, Marianne refuses to dance with Peter and then proceeds to dance with someone else. In that time, a lady would not be able to dance with another man after she had turned down a dance from one man. It wasn't done. You either dance with everyone who asks, or you don't dance at all.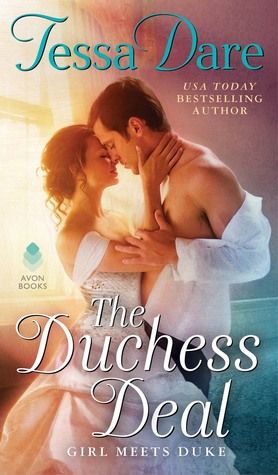 The Duchess Deal by Tessa Dare - I read this one second because I knew there would be a lot more sex in it. I wasn't wrong. Emma Gladstone shows up at the Duke of Ashbury's London house in Mayfair wearing the ugliest wedding gown ever. She had made it for the Duke's ex-fiance and she needed to be paid for it. The Duke had called off the wedding because when he returned from war, half his face and body was disfigured by scars from being too close to a bomb. His fiance was horrified so he let her out of the engagement and locked himself away. When he sees Emma, he realizes he can make her a deal. He offers to marry her, make her a duchess, impregnate her, and let her live in a country house in the lap of luxury for the rest of her days. Eventually, she says yes, and it goes from there. The witty banter was pretty good.
Would you look at that! That's actually 11 books! Not too shabby.