June 22, 2020
Hogsmeade Readathon TBR
Remember the O.W.L.s readathon that I did in April? The author of that readathon has created this little 1-week readathon that is happening this week. It is based on Hogsmeade and each challenge is connected to a shop in Hogsmeade. Let's go!
Marauder's Map - Read a book with a Map: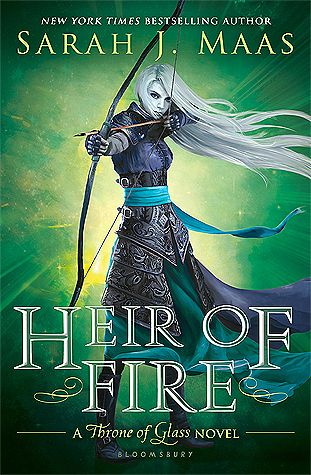 Heir of Fire by Sarah J. Maas - I'm using this book for a couple of the challenges, although I'm not sure that's allowed. I know it's not for the O.W.L.s and the N.E.W.T.s. Oh well.
Three Broomsticks Inn - Read a book that's part of a trilogy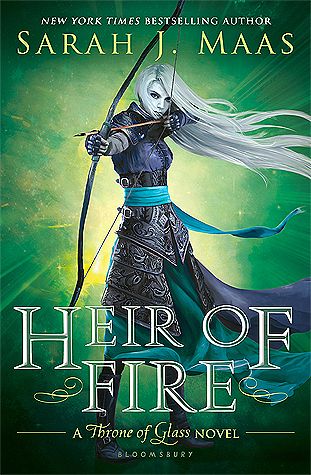 Heir of Fire by Sarah J. Maas - Ok. A little bit of a cheat. There are actually 6 books in this series, but when it came out, everyone thought it was a trilogy.
Madam Puddifoot's Tea and Cakes - Start a read with a cup of tea.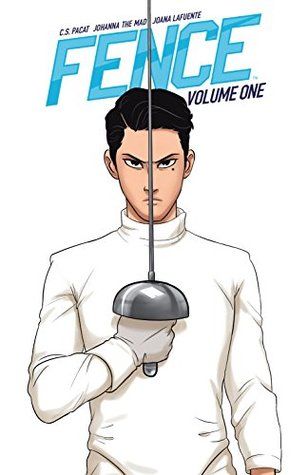 Fence Vol. 1 by C.S. Pacat - I actually thought you were supposed to read a whole book while drinking tea. It's June in Oklahoma, so I have put iced tea on my grocery list to drink while I read this graphic novel.
Hogshead - Not the most popular (read a book with less than 10,000 ratings)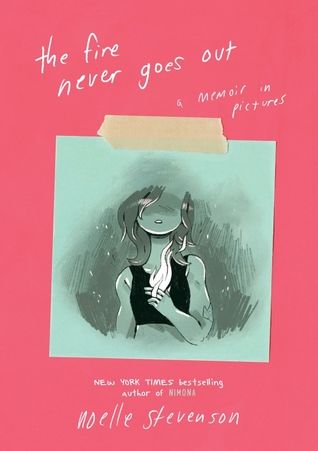 The Fire Never Goes Out by Noelle Stevenson - This is a YA graphic memoir. I love Noelle Stevenson. She wrote the Lumberjanes series that I am still working on.
Honeydukes - Read a book with a pink or green cover.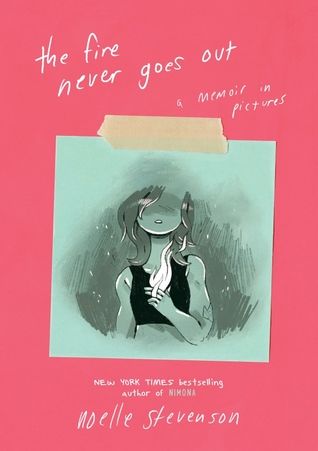 The Fire Never Goes Out by Noelle Stevenson - Hey! Another book that works for two challenges!
Zonko's Tricks and Jokes - Read a humorous book.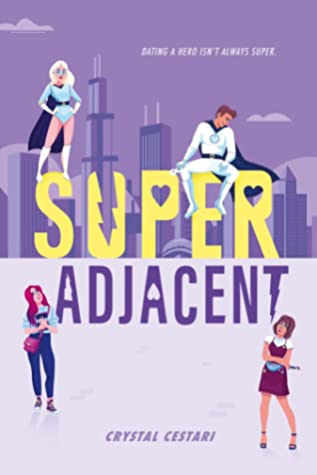 Super Adjacent by Crystal Cestari - This is about the kids who don't turn out to be super heroes.
The Shrieking Shack - Read a Horror or Thriller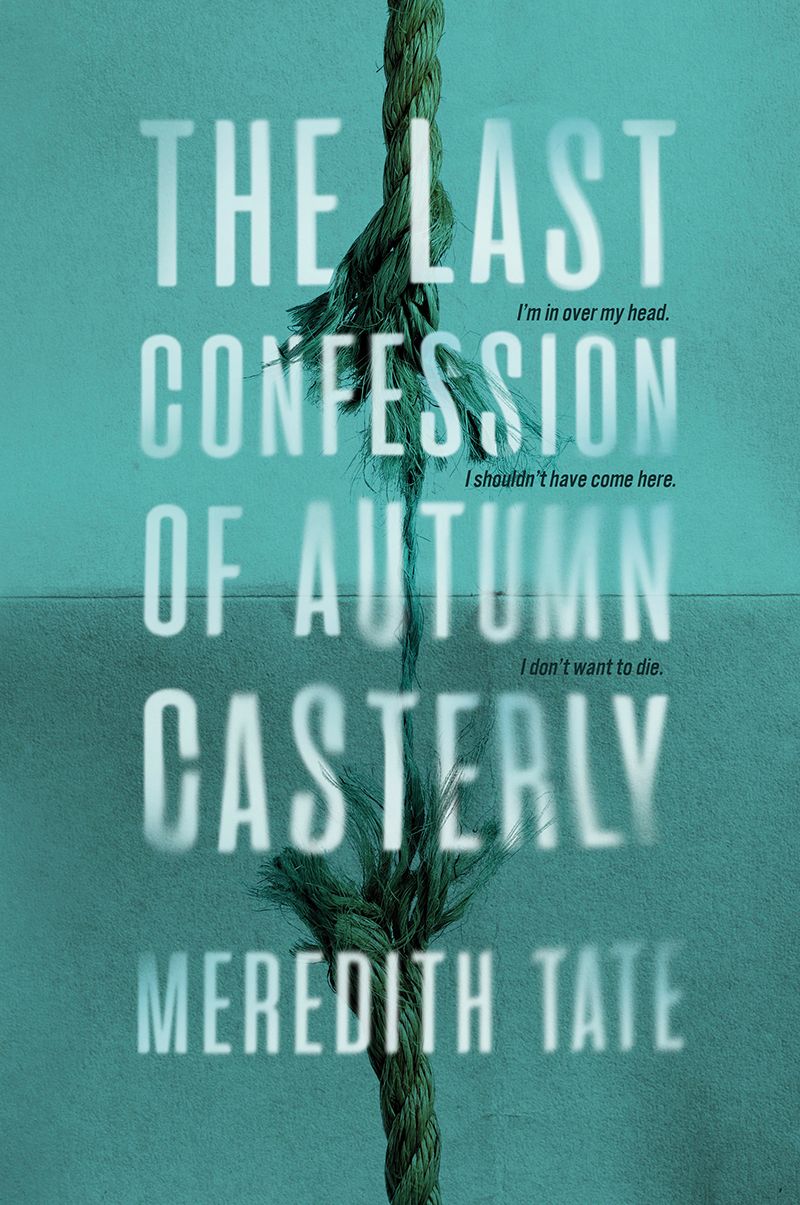 The Last Confession of Autumn Casterly by Meredith Tate - I don't really know what this is about. I only know it's a YA thriller. I don't particularly care for thriller or horror books, so I don't have many hanging around.
Scrivenshaft's Quill Shop - Read a book by a person of color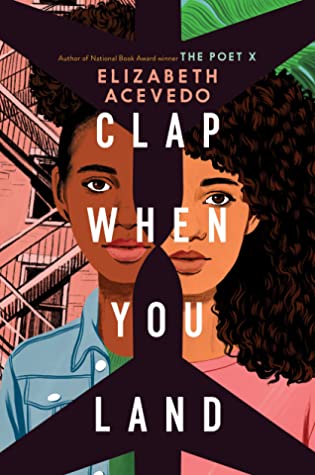 Clap When You Land by Elizabeth Acevedo - I have lots of POC authors on my shelves, but I REALLY want to get to this one.
Owl Post - Read the latest book added to your collection.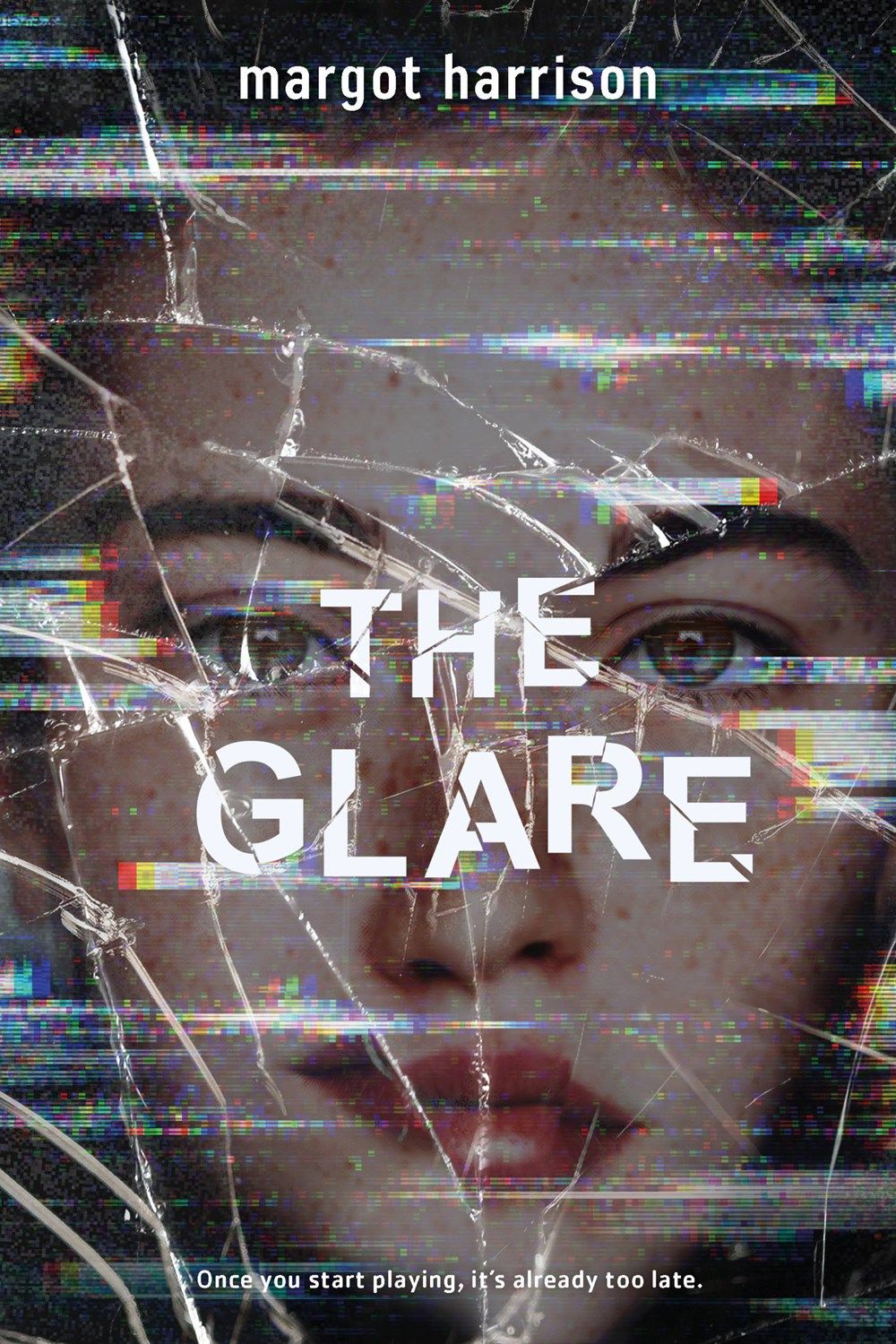 The Glare by Margot Harrison - This came on Saturday, therefore it is the most recent addition to my collection. The Glare refers to the world of cell phones, tvs, and computers.
Dervish and Bangs - Read a Steampunk book.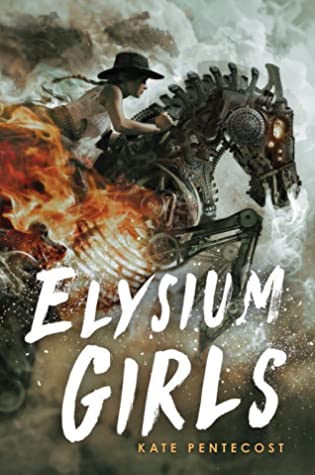 Elysium Girls by Kate Pentecost - This steampunk novel is set in Oklahoma!
Ok. Yes. That is 10 challenges. No I will not be able to read all these books. I am reading a couple of other books to finish the Book Tempter TBR challenge, so I am really only planning to finish Heir of Fire, The Fire Never Goes Out, Fence Vol. 1, and (crossing fingers) Clap When You Land.