July 16, 2020
July 2020 Wrap Up Pt. 1
I have (possibly) learned my lesson. Last month, I had to wrap up an egregious number of books at the end, so today I am going to review the books I've read in the first half of July. Since I've already read 10 books, I think this is a wise move. Here we go: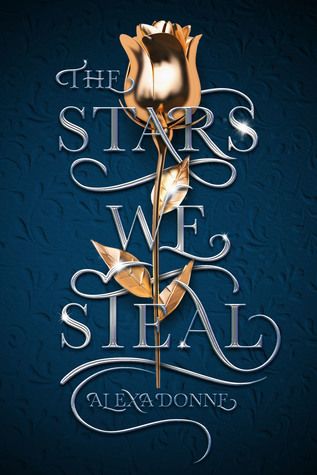 The Stars We Steal by Alexa Donne - This is a YA retelling of Jane Austen's Persuasion set in space. I knew how it would end, obviously, but I was interested to see how Donne got there. The main character is a teen girl, so she sometimes does dumb things. The aunt who reprises the character of Lady Russell from the original is the captain of the ship they are on and is not actually a very nice person. I've recently learned that this author has a retelling of Jane Eyre set in the same world, and I'm eager to get my hands on that.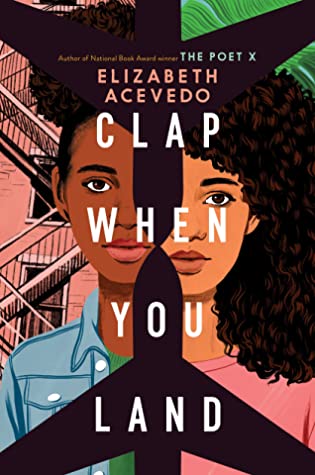 Clap When You Land by Elizabeth Acevedo - I really liked this story of two half-sisters who don't know the other exists. One lives in NYC and the other lives in the Dominican Republic. The dad spent all summer in the DR and the school year in NYC. The story of how this whole situation came about and who knew about it is extremely convoluted and weird. The sisters themselves are lovely people so I enjoyed reading about them meeting and helping each other.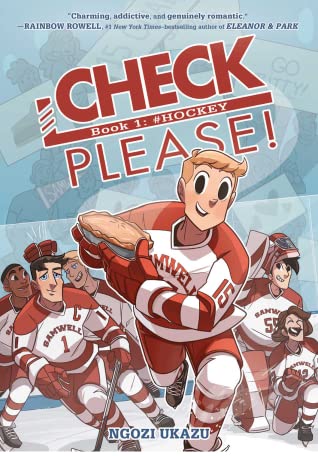 Check Please! by Ngozi Ukazu - Eric Bittle is a champion figure skater from the American South. He goes to college up North on a hockey scholarship. Also, when he gets nervous, he bakes. The guys on the hockey team are fun and supportive and love to eat his food. Also, they don't bat an eye when he comes out as gay. This is a fun little sweet graphic novel. There was only a little substance, but it was a comforting read.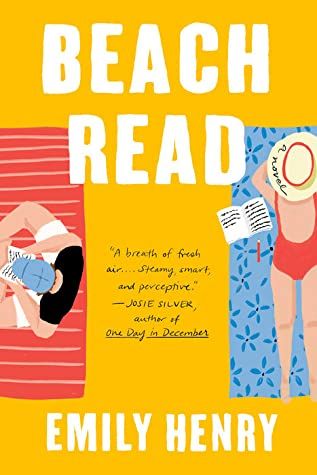 Beach Read by Emily Henry - Everybody and their dog on BookTube has read this book and raved about it. Everyone said the cover makes it look like a nice, fluffy romance, but it's not. Except it is. I don't know what these people read otherwise that would make them think this isn't a light read, but it's exactly what I expected from the cover. And it's good! The main guy isn't a jerk. He doesn't let the main girl get away with pouting and being angry without talking about it. He won't let her be a martyr and they learn to trust each other. I like it.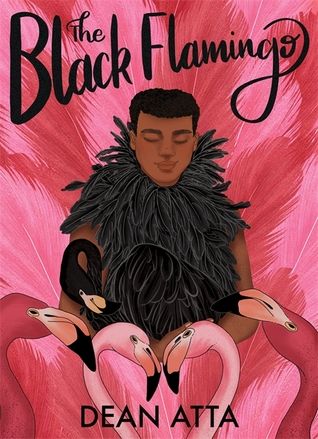 The Black Flamingo by Dean Atta - This is about a black boy growing up in London who is gay. His mom is fine but there are other family members who are driving the toxic masculinity bus and they kind of make him feel bad. Then he goes off to college and discovers drag. This is the story of him working up to his first drag performance. It's told in verse so it moves along very quickly. I was cheering for him by the end.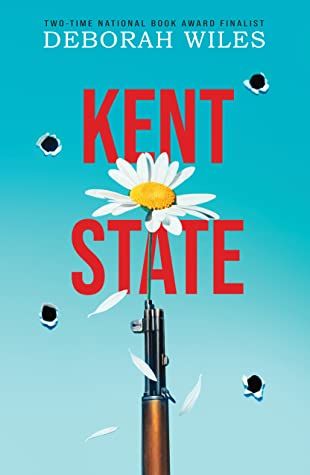 Kent State by Deborah Wiles - This is another novel in verse. But wait. I'm not sure it is a novel? I mean I guess it is? It's about a real event, obviously. Anyway, it's told by like a set of Greek Choruses. There are the students on campus, the townfolk (some of whom are angry about the protests and some who are trying to understand both sides), the National Guardsmen who invaded the campus and shot for students, and the black students on campus. It gets very convoluted. I'm not sure this was the best way to tell this story, but it got done, so there's that.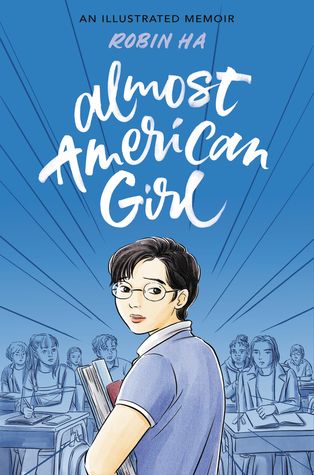 Almost American Girl by Robin Ha - This is a graphic memoir about the author's teen years when she was moved from Korea to Huntsville, Alabama so her mom could marry some rando. The guy had a daughter from a previous marriage, a brother and his wife and two kids, and his mother with him. The guy made some bad business moves and decided to go back to Los Angeles. Robin's mom chose not to go. Got a divorce and moved Robin to Virginia to be with family. The story is about Robin's experiences being Korean in these different American schools, learning English, and trying to get along with her new family. It was ok.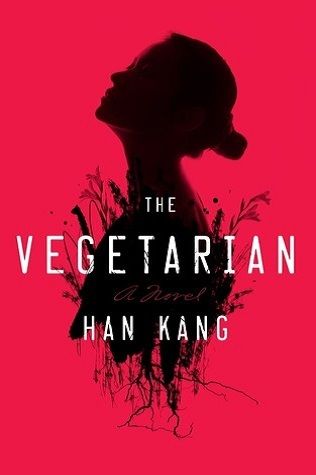 The Vegetarian by Han Kang - I feel like this book would make a lot more sense if I was Korean. I don't get all their cultural mores that might make it something other than what I read. A woman has a nightmare and decides it means she should stop eating meat. Except she doesn't tell the story. Her selfish, horrible husband tells part of it. Her sister's sex-obsessed useless husband tells the next part. And her sister tells the last part. Clearly, the woman has a mental illness, but only when she has nearly starved herself to death does anyone try to get her help, and then it's for an eating disorder. Not the mental issues she is dealing with. I was not impressed.
I'll Be the One by Lyla Lee - As you can probably tell, this is a YA novel. Skye, the main character is a plus size Korean girl. Her mom tells her she should bring attention to herself because of her size, but Skye has never paid any attention. She decides to audition for a reality star search show for the next KPop idol. One of the judges is incredibly judgmental and harsh and mean. There is also a Korean male model trying out. Everyone falls all over him all the time, but he seeks out Skye for company. It's a fun story. It tackles some tough subjects, but not very deeply.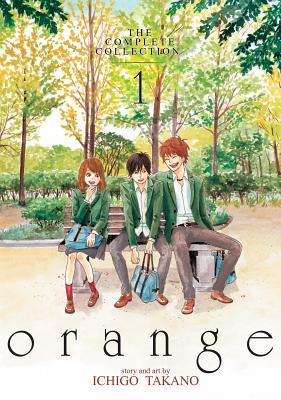 Orange, Vol. 1 by Ichigo Takano - This manga story is... different. A girl gets a letter from her future self telling her that there will be a new boy at school today and she needs to do certain things to keep him from dying later that year. She has regrets and she wants her past self to change the future. Apparently, the boy commits suicide by traffic accident. There is another volume to this story, so in this first book, not a lot happens. She reads her letters and tries to do what they say, but sometimes her anxiety gets to her and she just can't. The second book is ready for me at the library, so I guess I'll find out soon.
Whew! That took awhile. I'm super glad I did this now, just in case I read another 10 books in the latter half of the month.