September 3, 2020
August 2020 Wrap Up Pt. 2
I was really dreading doing this post. Then I remembered I did a part 1 earlier in August, so it won't be too bad. Not that I read a lot, I am just tired.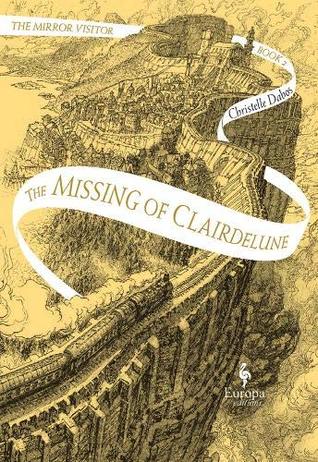 The Missing of Clairdelune by Christelle Dabos - I read this in preparation for the release of the 3rd novel in the series which I was going to read this week. Fail. I haven't read anything since Friday. Sigh. I really enjoyed this one. I felt it flowed better than the first in the series and I got a better feel for the main characters.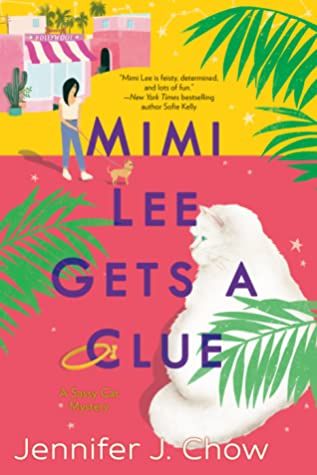 Mimi Lee Gets a Clue by Jennifer J. Chow - So okay. This is a cozy mystery about a Filipino-American woman who just opened a dog grooming shop in L.A. In celebration, her sister gave her a rescued cat which she name Marshmallow. Marshmallow has a wacky ability to "speak" to his owner using telepathy. He is one smart kitty. Mimi manages to get herself in the eye of a detective investigating the murder of a janky dog breeder. I love Marshmallow. He's adorable. Mimi is kind of an idiot. She repeatedly goes back to the scene of the crime and also commits other crimes of trespassing and breaking and entering, but it never occurs to her that this fancy dog breeder might have cameras securing his fancy kennels? Ugh. Anyway, it was cute. I'll read another one, just for Marshmallow.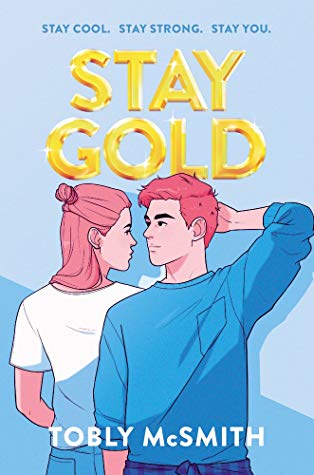 Stay Gold by Tobly McSmith - This is about a trans boy who starts his senior year at a new school hoping no one will realize he's trans. He starts dating a cute cheerleader who has her own issues about worrying about what people think of her because she doesn't want to date the quarterback. It's written by a trans man, so probably it's all legit, but some of it seemed unlikely. Particularly the ending. It seemed more like wishful thinking. But maybe that gives someone hope.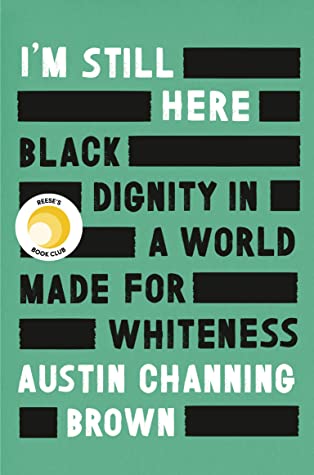 I'm Still Here by Austin Channing Brown - This was a short book about the author's experiences being a black woman in a white world with a white man's name. She shared some eye-opening experiences about microagressions leveled against her because her actions are taken as aggressive when the same actions made by white people are seen as no big deal. That was disheartening.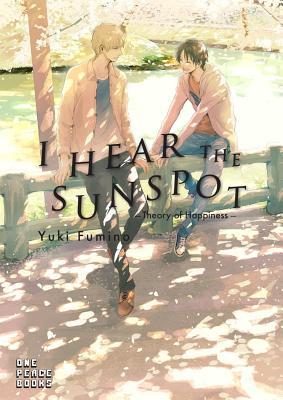 I Hear the Sunspot: Theory of Happiness by Yuki Fumino - This is the sequel to the first manga about the student with a hearing disability and the guy who is determined to get him to open up. This time there is a potential love interest in the form of a girl who also has hearing loss. But the boy is in love with the other boy, so that is a problem. The other boy is not sure how he feels about this whole thing.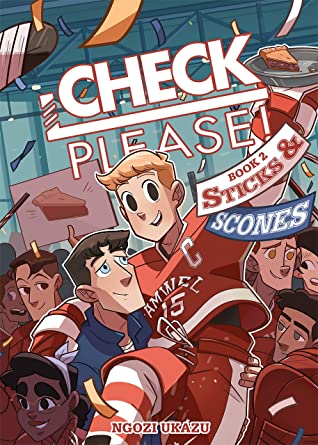 Check Please! 2 by Ngozi Ukazu - I didn't love this one as much as the first one. I didn't understand what was going on for the first quarter of the book. That was a struggle. Eric's parents finally learned about his relationship with another man, so that was a thing that had to be dealt with. It was pretty cute. I'll read more if they happen.
And that's it. Not a very meaty list, but I'm really struggling. I don't feel like reading ANYTHING. Nothing. I haven't read anything so far this year that I am in love with. I have some 5 star books, but none that just stand out. I usually have one a year that I praise to everyone I can find. Not this year.
Wish me luck.
What did you read in August?