December 3, 2020
November 2020 Wrap Up Pt. 2
Hello. Sorry I've been MIA this week. I've been sick. It's hard to keep up with posting when you sleep 15 hours a day and still work 4 hours. Life is tough. Anyway, I'm here today with my wrap up for the last half of November 2020. Away we gooooooo....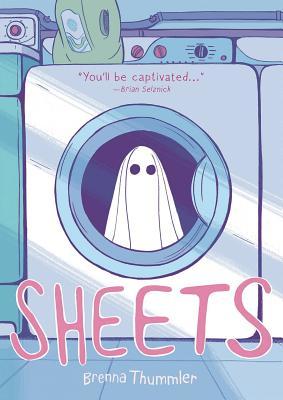 Sheets by Brenna Thummler - This middle grade graphic novel was not quite what I expected. It looks super cute, but it's got some very dark themes of grief, depressions, and mean people. Marj runs her family's laundromat since her mom died. Her dad mostly stays in his room wallowing in grief and depression. She also has a little brother to take care of. The horrible rich guy in town wants to take over the laundry (not buy them out. Take over and "allow" them to live there in return for working at the spa he wants to put in.) He keeps finding ways to turn the townspeople against them so they'll go out of business. Wendell is the ghost that has run away from his ghosty town and taken up residence in the laundromat. He thinks he is helping, but he causes a lot of problems until he teams up with Marj. It is a very sweet story, and the payoff in the ending is very satisfying.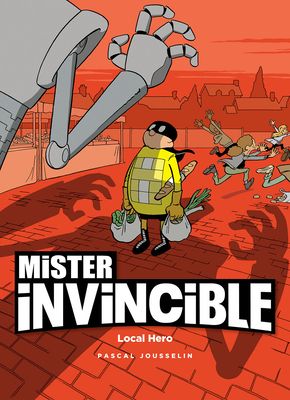 Mister Invincible by Pascal Jousselin - I was completely taken by surprise by this cute little comic translated from French. A friend of mine recommended this to me, so I ordered it. Mister Invincible doesn't really have any powers other than quick thinking and thinking "outside the box". Literally. Like, outside the comic strip box. He defeats his foes by making scenes happen that line him up just right so he can throw something into another box or climb into it and save the day. It's really creative and I had fun watching it happen.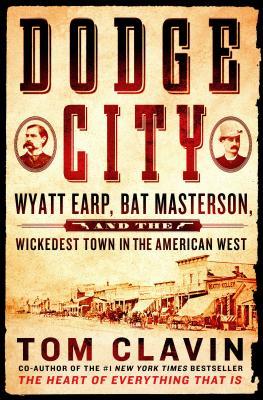 Dodge City by Tom Clavin - I had a lot of fun with this book, even though it took me 3 weeks to finish it. Clavin worked hard to parse fact from fiction and he told a good story. It was hard to keep up with where everyone was at any one time because these guys moved around a LOT. The stint at Tombstone was mentioned briefly and I can't wait to get to the author's account of that event. Doc Holliday is still my favorite, but I can't deny that a lot of that is based on Val Kilmer's portrayal of him in the movie Tombstone.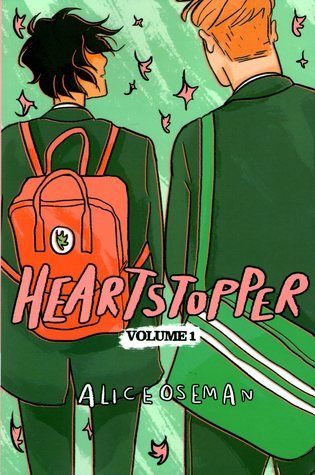 Heartstopper Vol. 1 by Alice Oseman - I have been hearing people rave about this series for literal years. It's a cute little graphic novel about a guy in a private high school who was outed for being gay as a Freshman by the guy he was making out with, who then wanted to continue secret make out sessions. Charlie gets spotted in gym class running super fast by a guy on the rugby team who recruits him. Charlie has never really been a team player, but this Nick guy was really nice and the other guys were pretty cool, too. Then he starts to have FEELINGS for Nick, and it looks like Nick might return those feelings.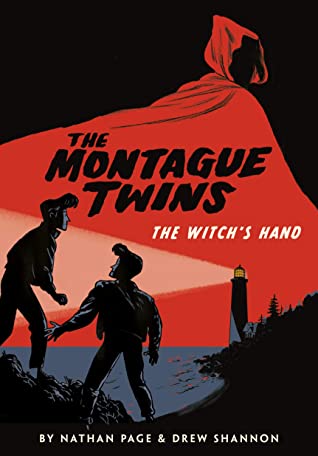 The Witch's Hand by Nathan Page and Drew Shannon - I really enjoyed this YA graphic novel about twins whose parents died and they now live with friends of the family. It had a distinct Hardy Boys feel with added gayness. It got pretty creepy and paranormal and I thought it was lots of fun.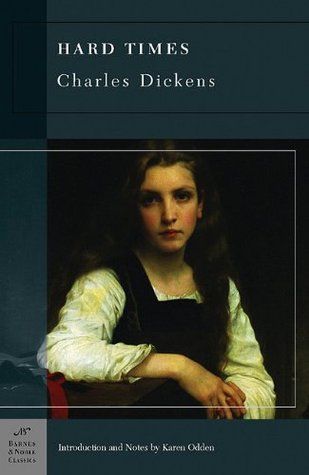 Hard Times by Charles Dickens - I read this with a Patreon group I'm in to support one of my favorite YouTube channels. It might be the shortest Dickens book ever. It was about a little textile mill town and the two most prominent families there. It was chock full of Dickensian characters except one of them actually has a change of heart at the end. Well, now that I think about it, that might be Dickensian too (i.e. Scrooge).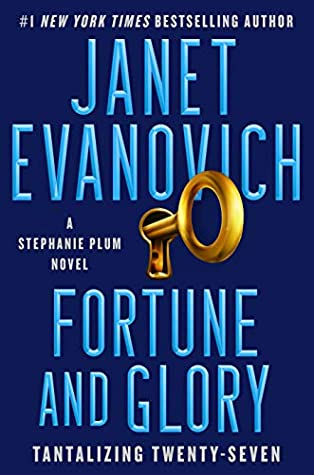 Fortune and Glory by Janet Evanovich - Stephanie Plum is back on her game. This one wasn't nearly as steamy as past installments, but it had all the requisite kooky characters and added a new one to the mix. I'm stoked to se her in the next book that was advertised at the end. In this one, Stephanie's grandma has inherited some "treasure" that belongs to the local mob from her husband who died minutes after the ceremony. The mob is after her to get the "treasure" back. No one knows what it is, only that Jimmy hid it and had the keys. Grandma has the keys but no idea where it is. Also, Stephanie has picked up a "bodyguard" who is just a bumbling, allergic, guy she felt sorry for and bailed out of jail. He tags along for all the adventures, and actually proves himself useful on occasion. Stephanie also manages to total not one, but two expensive cars in this one. Luckily, one of her boyfriends has a line item budget in his business to keep her in cars when she kills them. It was a good time once again.
All in all, that makes 14 books for the month of November. I just have 13 more to reach my 2020 goal of 150 books. I better get busy!!