December 4, 2020
Friday Reads 12/4/2020
Welcome to Friday! This one is particularly fantastic because I have the day off! I am busily getting things done this morning in preparation for my afternoon nap. I also plan to read!
Mimi Lee Reads Between the Lines by Jennifer J. Chow - Mimi Lee has managed to find another talking cat! Well, it's not really talking to her yet, but it can talk. Apparently there's a mad scientist in town trying to perfect his chip that allows cats to talk. Marshmallow ran away from him before he got picked up by the animal shelter. I've only read about 75 pages, but so far it's just as cute as the last one.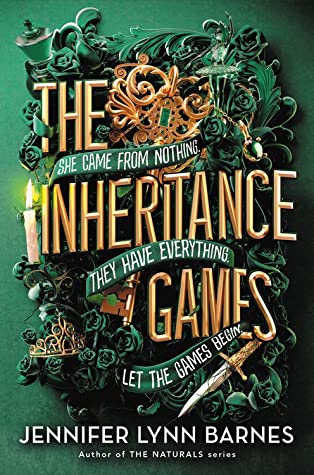 The Inheritance Games by Jennifer Lynn Barnes - I picked this up from the library yesterday and I am already 100 pages in. This book is showing strong signs of being my favorite book of the year. I really like what I've read. I'll say more after I've finished it, but so far it's fantastic!
That's it. That's what I'm focusing on this weekend. I'm a little behind in reading all my books for December. I hope to finish one of these today or tomorrow and keep on trucking.
What are you reading?