December 14, 2020
December 2020 Wrap Up Pt. 1
This is one of those months where I am simultaneously concerned about the fact that I still have several books on my TBR to read (and then realizing I still have half the month) and freaking out about how fast the month is going. Here we are, at just about the halfway point. So let's review what I've finished so far.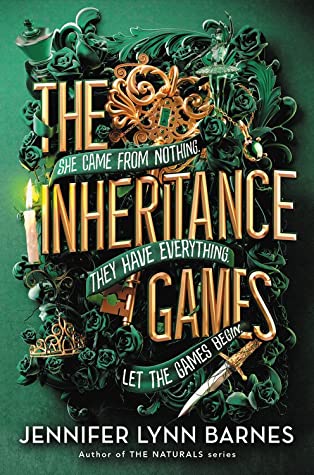 The Inheritance Games by Jennifer Lynn Barnes - I have officially made this my favorite book of the year. I had such a great time reading it. I almost read the whole thing in one sitting! Avery has been living with her older sister since her mom died last year. Libby's boyfriend is a real asshat. Then Avery finds out she is the sole inheritor of a large fortune from a man she's never met. This man had two daughters and 4 grandsons who basically got a pittance. To get the inheritance, she has to live in this mansion with the family for a year. Also, she really wants to find out why her? Luckily, the old man loved games and he set up a game for them to find out.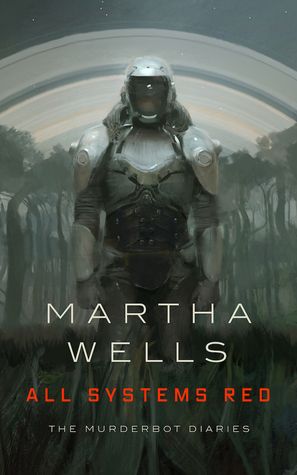 All Systems Red by Martha Wells - Reading this one wrapped up my POPSugar reading challenge for 2020. Mike came in while I was reading and wanted to know about it. I told him the plot and he said it sounded really good. I reminded him I bought it for him. Lol. Anyway, Murderbot is a security robot sent to be with a small group of scientists investigating a new planet. It has overridden it's governor module so it can stream hundreds of hours of entertainment videos to watch when it isn't needed. Then some weird stuff starts happening on this planet. Its humans figure out that it isn't governed, which turns out to be why they aren't dead yet. It's very exciting and murderbot is pretty funny.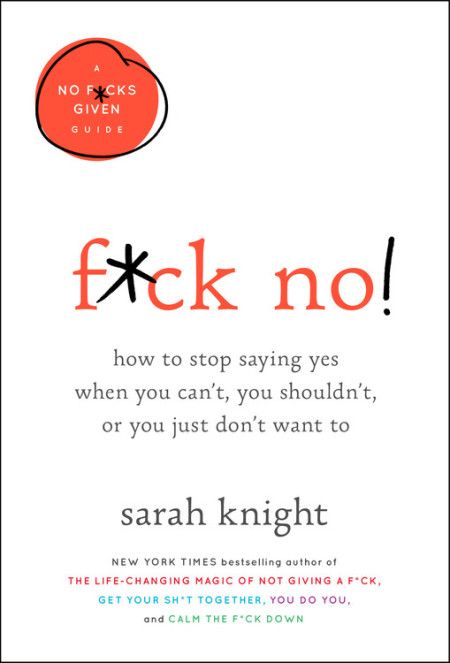 **F*ck No!** by Sarah Knight - I listened to this on audio when I was driving around (which isn't much) so it took me a while to finish it. Basically, it's about why you should say no to things you shouldn't, can't, or don't want to do. She also gives hilarious examples of how to do it in "scenarinos". The whole thing is very funny and also extremely helpful for someone like me who never says no to anything.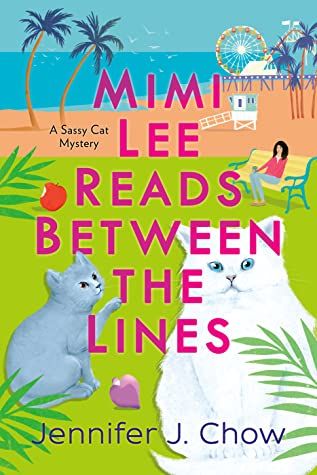 Mimi Lee Reads Between the Lines by Jennifer J. Chow - This one was slightly less enjoyable than the first in the series, because there was a side plot that was just stupid and could have been avoided with a simple conversation. They main plot was pretty good, though. A little more harrowing and high stakes. Marshmallow the talking cat is still fantastic, if featured less, and there was the addition of Nimbus a kitten who will one day be a talking cat as well. Mimi is visiting her sister after school when they find the dead body of another teacher in her car in the parking lot. It looks like she was poisoned and since Mimi's sister was the last one to see her alive, she is the prime suspect.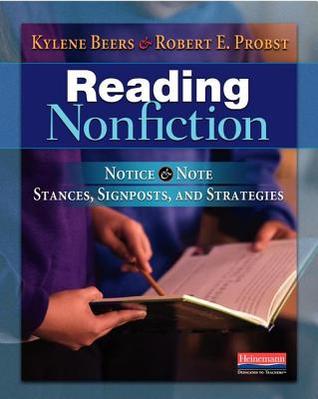 Reading Nonfiction by Kylene Beers and Robert E. Probst - I read this hoping to gain some insight into how to read nonfiction more closely. Mostly, it's about teaching kids to read nonfiction, but that's also interesting to me so I read most of this. I skimmed the last section about ways to get kids to think about what they're reading and understand it more. I did learn some techniques and I am excited to try them out  on all the nonfiction on my TBR this month.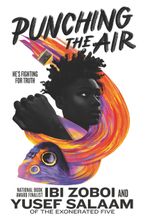 Punching the Air by Ibi Zoboi and Yusef Salaam - I started this on audio in the car, but when I started reading along with the audio, I realized it's a book in poetry so I stopped the audio and just read it. I finished it in one sitting. The story is about a boy who was involved in a fight between boys from two neighborhoods that share a park. The main character is on trial for putting a white boy in the hospital, only he says he didn't do it. The white boy is in a coma and can't tell what really happened. He ends up spending several months in juvie jail. This is about his experience.
6 books in 13 days isn't so bad. Here's hoping I can keep up the momentum and finish another 7 books this month to read my Goodreads goal!