December 21, 2020
Love Actually Tag
Love Actually is arguably one of the best Christmas movies ever. It's one of my favorites anyway. So many fantastic cast members! Anyway, this book tag is based on that movie, using quotes or icons from the movie.
Christmas Octopus - What book has the best twist? Most unexpected book you read this year.
I'm going with The Inheritance Games by Jennifer Lynn Barnes - There are a lot of twists and turns in this one. The one at the end is especially jaw-dropping.
I actually look quite pretty - What's the prettiest book you've read this year? -
That would be The Lady Rogue by Jenn Bennett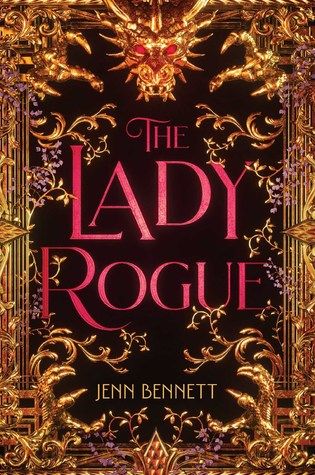 I really go in for all that ornate shit.
I hate uncle Jamie - What's the most disappointing books you read this year?
The Vegetarian by Han Kang - I had heard all these people raving about how great this book was and how everyone loved it. I thought it was horrendous. Really not for me.
Would we call her chubby? - What book gets a bad rep?
Midnight Sun by Stephenie Meyer - I mean, ok, it is what it is, and it could have been edited a little more heavily, but it gets a lot of flack just for being part of the Twilight Saga.
You've made the life I live foolish - What made you the most emotional this year?
Heir of Fire by Sarah J. Maas - This is the third book in a series and it was a gut wrencher.
Bott - le - What's the best book in translation you've read this year? -
Apparently, I've only read 3 books in translation this year (if you don't include manga.) I think the most entertaining was Mister Invincible by Pascal Jousselin. It is a children's book that really played with the rules of comics.
All I want for Christmas is you and you and you - What are three books on your Christmas list this year?
All of them. I have long wishlists in many places. The curse of the velocireader.