January 18, 2021
January 2021 Wrap Up Pt. 1
Let's see what I've read so far in January!!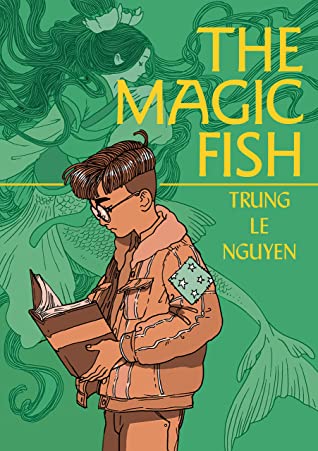 The Magic Fish by Trung Le Nguyen - This is a graphic novel about a young teen who is gay but is afraid to tell his Vietnamese mother. He is afraid she is too traditional in her beliefs and will not love him. The book includes some Vietnamese fairy tales and touches on his mother's immigration to the U.S. and her relationship with her aunt. It was fine. I didn't think it was great literature. I read it for my award committee. I used this for the PopSugar challenge to read a book with 3 generations.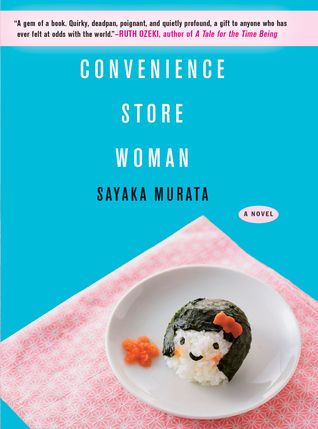 Convenience Store Woman by Sayaka Murata - This is about a woman who got a job at a convenience store in Japan when she was finishing high school. She is now 36 years old and still works as a cashier at the convenience store. She has no interest in getting married or moving up or getting more education. She tailors her entire life around being able to keep working at the convenience store. Eventually, she runs across a guy who doesn't want to work, he just wants to sit around and let a woman take care of him. They become a couple. Her family is no longer worried about her because she has a "normal relationship" and he is taken care of. It works for them. Until he pressures her to quit the convenience store and find a better job. It is weird and very, very Japanese. I read this for the PopSugar Challenge to read a book I started and didn't finish.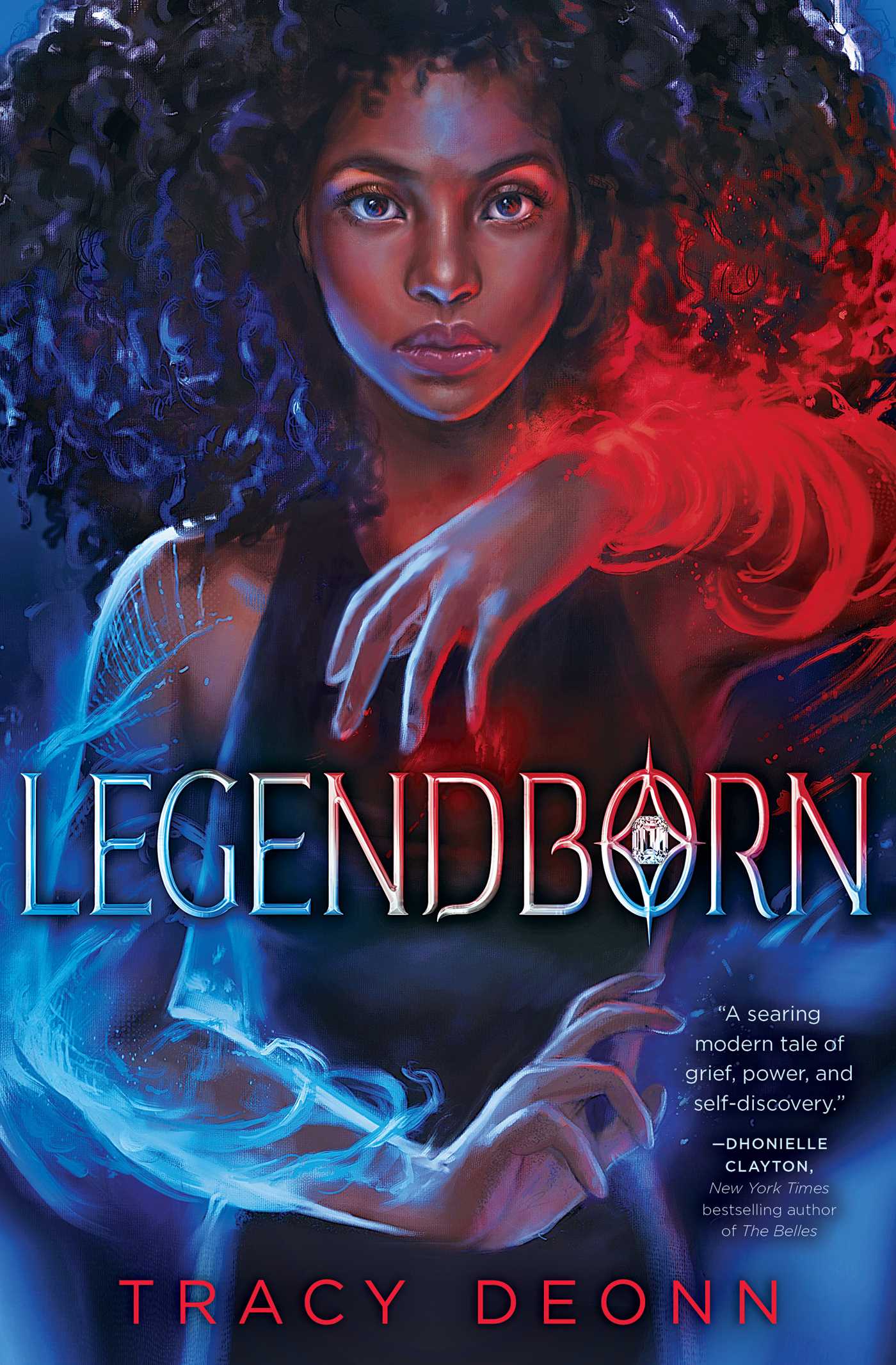 Legendborn by Tracy Deonn - I really enjoyed this one. Bree is devastated when her mother is killed in a car wreck when she is 16. Then she gets the opportunity to go to Early College as a Junior in high school to UNC, where her mother went to college. On her first day there, she encounters a demon and watches some other kids fight it and kill it. This is how she learns about The Order: a group of people descended from Arthur and his knights who are here to protect the world from demons and the like. Also, they are a bunch of rich white folk. She doesn't fit in, but she is convinced they are connected to her mother's death and it wasn't an accident. Bree has her own brand of magic that no one has ever seen before. She learns a lot about herself and her heritage. She uses the magic of the slave women in her ancestry. The story is convoluted and intense and so empowering for young black women! Also, it fulfills the challenge to read a book you have seen on someone else's shelf for PopSugar. This is on everyone's shelf on BookTube these days. I read this for my award committee, but I will be pressing it on anyone I can find.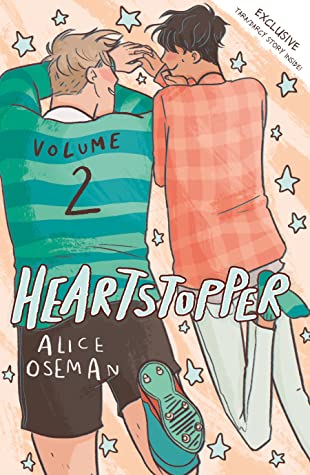 Heartstopper Vol. 2 by Alice Oseman - This is the second volume in this series that is just a cinnamon roll of a book. Charlie is gay. He's been gay. Mostly people have stopped making fun of him for it. He is best friends with Nick. Nick is not gay. Weeellll... I read this for the PopSugar challenge to read a free book from your TBR (either a gift or a library book or whatever).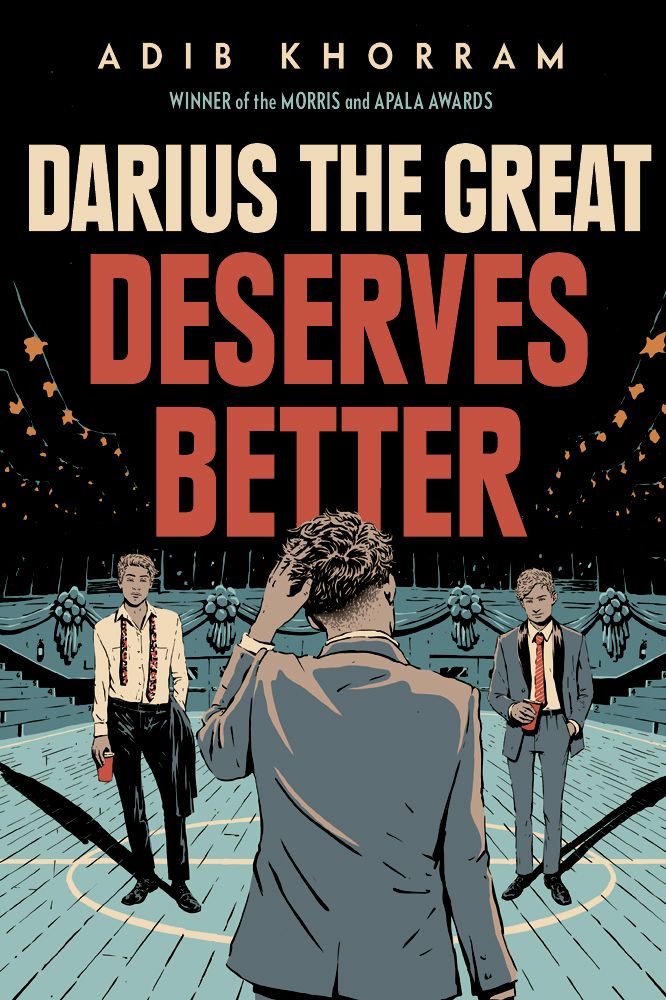 Darius the Great Deserves Better by Adib Khorram - I read this in one day. It's so easy and fun. And then I handed it to my kid, who also read it in that same day. Darius is half Iranian so he has been bullied a lot. He's also gay. Hence more bullying. But now he's got a cute boyfriend from another school, he has a job in a tea shop, and he's on the soccer team at his school where no one makes fun of him and they don't allow anyone else to either. He makes a good friend on the team who he hangs out with a studies with, Chip, but HIS best friend (Trent) is an unmitigated ass. Chip won't ever say anything to Trent when he says stupid things to Darius, and Darius has about had enough. Also, Darius' grandmothers show up. One of whom used to be his dad's father. As you can see, there is a LOT packed into this book. And yet, it's so well done, I just loved it. Also, it met the PopSugar challenge for a book written by a Muslim American Author. Woot! I read this on recommendation from several people on my award committee and they weren't wrong. There was a book in the series before this, but I didn't read it. It didn't matter. It did not affect my enjoyment of this one.
That is five books and five challenges met. I'm rocking that goal! Even if I'm not rocking my Goodreads challenge yet. I'm a book behind right now. Oops!