July 15, 2021
July 2021 Wrap Up Part 1
Y'all. It's July 15. Ya girl has read 12 books. In 2 weeks. That's more than I've read in entire months this year. I am a machine. So let's review those 12 books, yes?
One Great Lie by Deb Caletti - Award book. I listened to this on audio. Basically the theme is "never meet your heroes" but make it in Venice. Our main character is Charlotte who wants to be a writer one day. She wins a scholarship to go to a workshop in Venice for a month, hosted by her favorite author. Also, her family has a priceless book of letters from one of their ancestors in the 16th century who has only shown up in history books as the mistress of a famous poet. She wants to get more information about this woman while she's in Venice. Everything is going great until the author tries to sexually assault her in an abbey. She leaves immediately and goes home. Leaving her new love in Venice to try to solve the mystery of her ancestress. I liked the book pretty well. Venice is fun. The Italian accents are fun. 7/10 bookmarks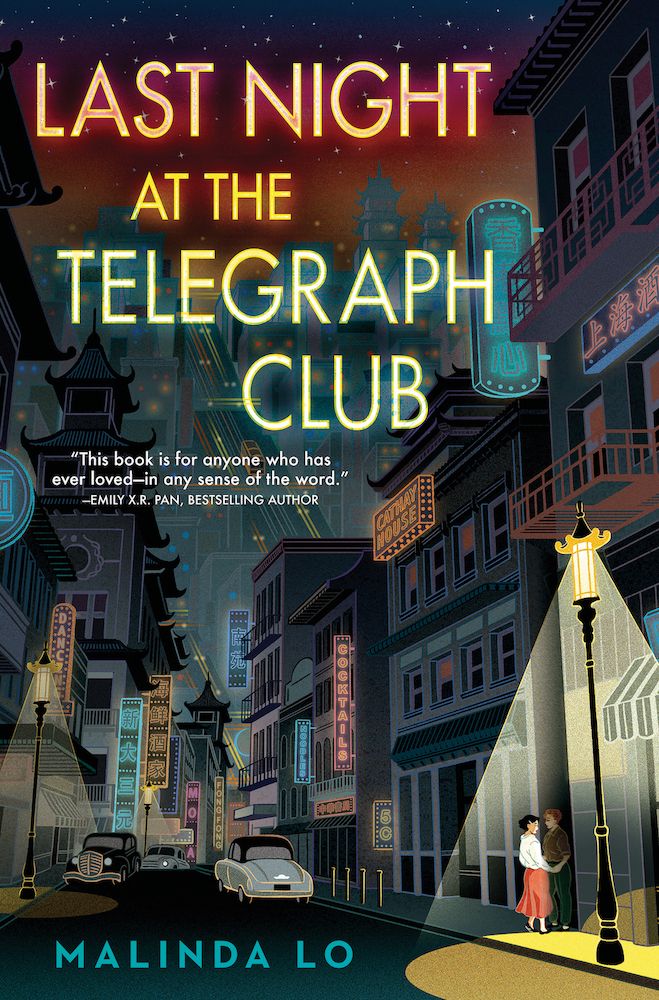 Last Night at the Telegraph Club by Malinda Lo - Award book. There is so much going on in this book! It's 1954 and our main character lives in Chinatown in San Francisco. Just as she's starting to figure out she might like girls, her father's citizenship papers get confiscated by the government because he wouldn't say that one of his patients was a communist sympathizer. She meets a girl at school (a white girl) who takes her to a lesbian bar with a male impersonator. She makes friends with the star and her girlfriend. When the club gets raided and her friend gets arrested, her whole world blows up. 8\10 bookmarks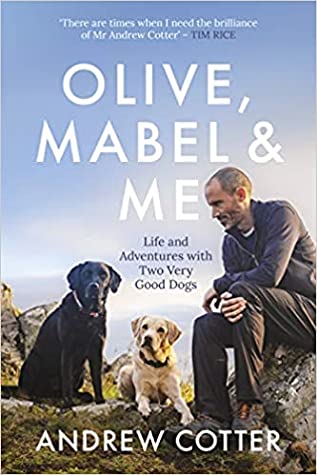 Olive, Mabel & Me by Andrew Cotter - This is great fun and a quick read. I got a huge kick out of his videos commentating on his dog's antics. The book was very cute. Pictures included. Super fun. 7/10 bookmarks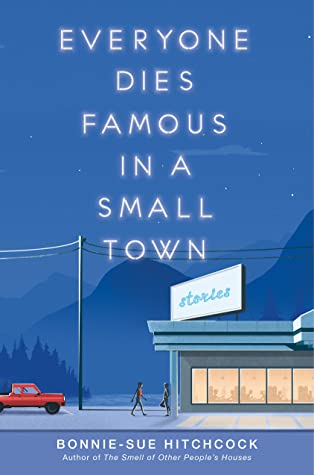 Everyone Dies Famous In a Small Town by Bonnie-Sue Hitchcock - Award book. These stories were really good. I liked it even better than the last one I read by her. Each story moved on from the last one, following someone who was either a side character in the last one, or was maybe barely mentioned in it. The stories weren't super sad, they were just about kids doing kid things and thinking kid thoughts. I liked it. 7/10 bookmarks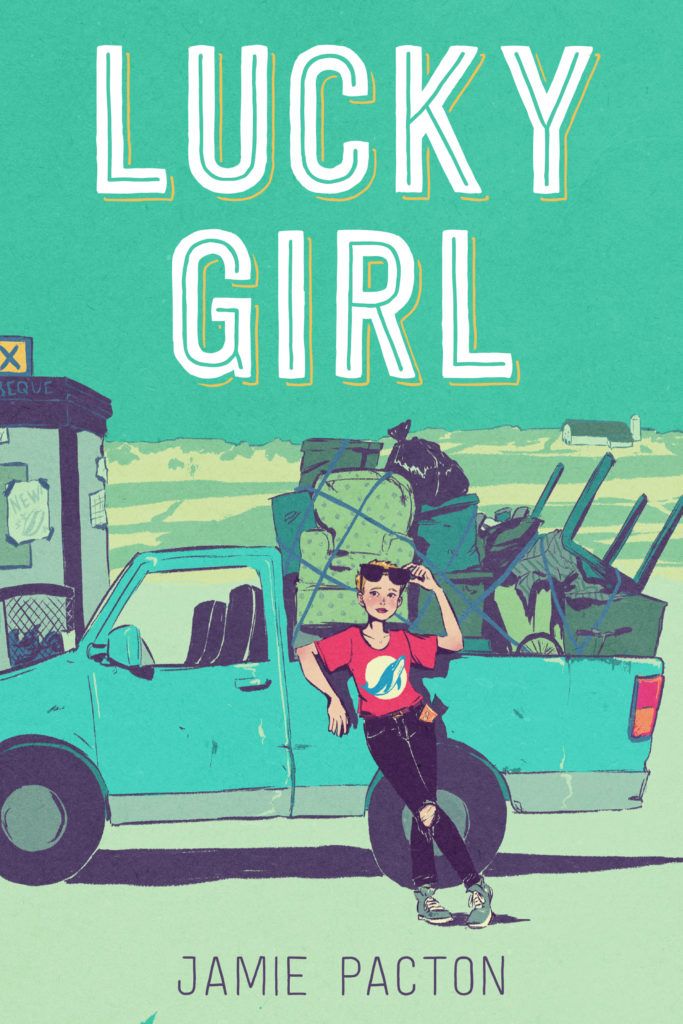 Lucky Girl by Jamie Pacton - Award book. I listened to this one on audiobook. It had an interesting premise. Jane's boyfriend broke up with her and she went to the local gas station to buy a snack. The guy at the counter was new, so she asked for a lotto ticket. He sold it to her without checking her id. And the next day she actually won. Only, you can't cash a lotto ticket if you bought it under age. Her mother is a hoarder who is mourning the death of Jane's dad. To soothe herself she "rescues" junk that other people have thrown away. Their house and yard are packed with stuff that somebody loved once. She can't let her cash the ticket, she'd spend it all on more stuff. The only other person she knows over 18 is her ex-boyfriend, who offers to cash it and give her a veeeery small portion of the payout. The talk in town is getting really violent, people are mad that the winner isn't coming forward. I liked the book, but the accents of the characters were bizarre. It's set in Wisconsin, so most of the characters got that nasal northern accent, but Jane herself grew up in Tennessee, so her accent is a very pronounced Southern drawl. The dissonance kind of made my skin crawl. 7/10 bookmarks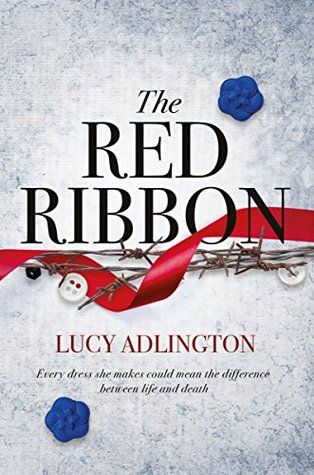 The Red Ribbon by Lucy Adlington - I read this for an ad hoc committee I was on to handle a request for reconsideration. A customer thought this book had too many curse words in it and was too scary. "It could cause nightmares!" This is a book is about a 14-15 year old girl in a concentration camp during WWII. The customer read like 6 pages and came across the word "damn" and quit reading. That word was used exactly 3 times in the whole book and amounted to the only cussing. It wasn't a great book, but then again, I don't really like middle grade books much anyway. I still thought the patron's request was ridiculous. 5/10 stars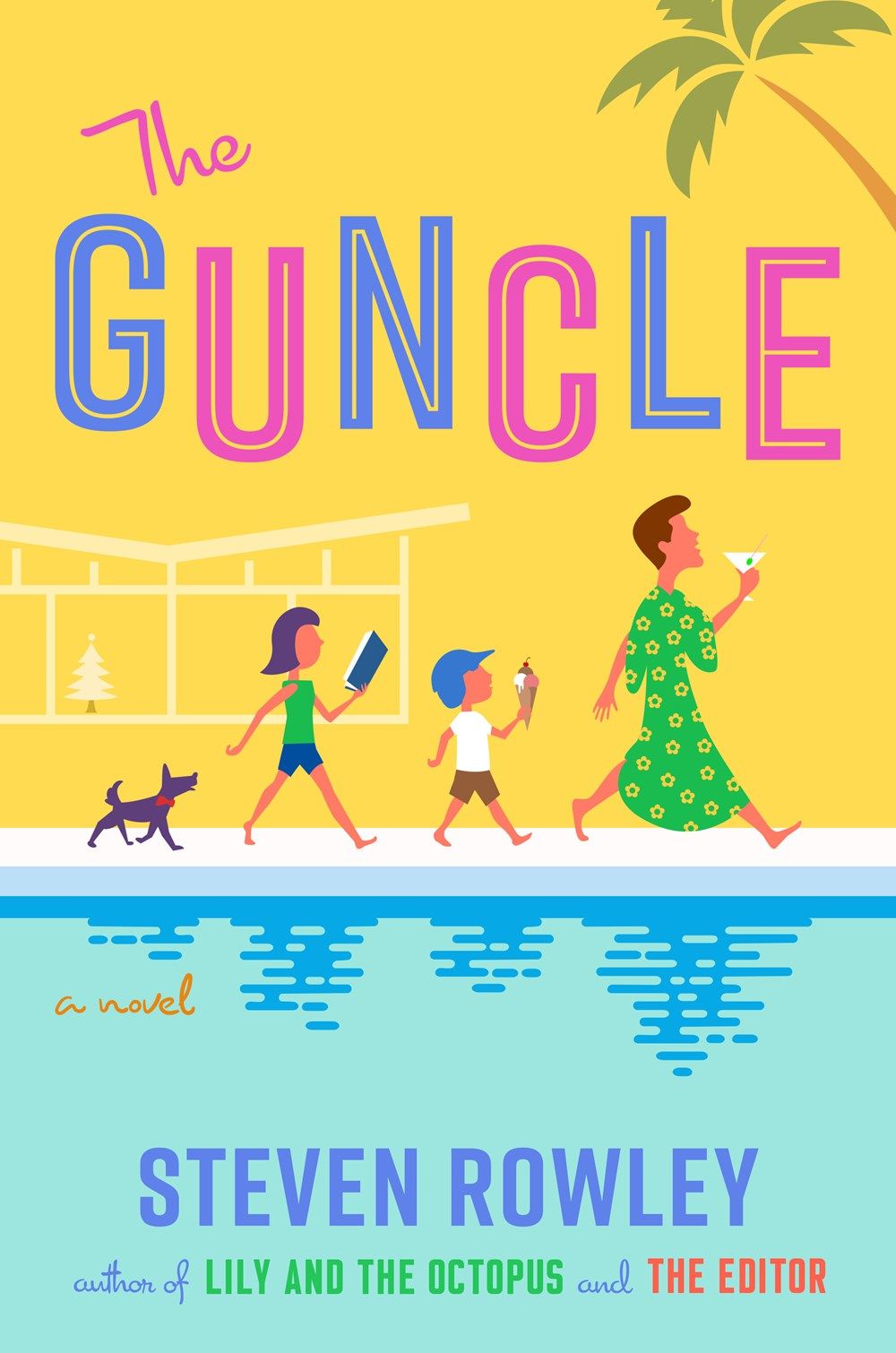 The Guncle by Steven Rowley - This book saved the day! Patrick is hilarious and fantastic and wonderful. I want to be his neighbor. He was so good with the kids. The book begins at Patrick's brother's wife's funeral. Patrick was best friends with her in college. After college they lived together in NYC. Then she met his brother. Patrick went to L.A. to be a TV star and Sara married his brother and had kids. At her funeral, his brother admits that he's addicted to pills and is going to rehab in California. He wants Patrick to take care of his kids so he can be near them, even if he can't see them. Everyone in the family thinks this is a terrible idea, but Patrick does it. And it's beautiful. All the characters are full, real, and complicated. It's just fabulous. 10/10 bookmarks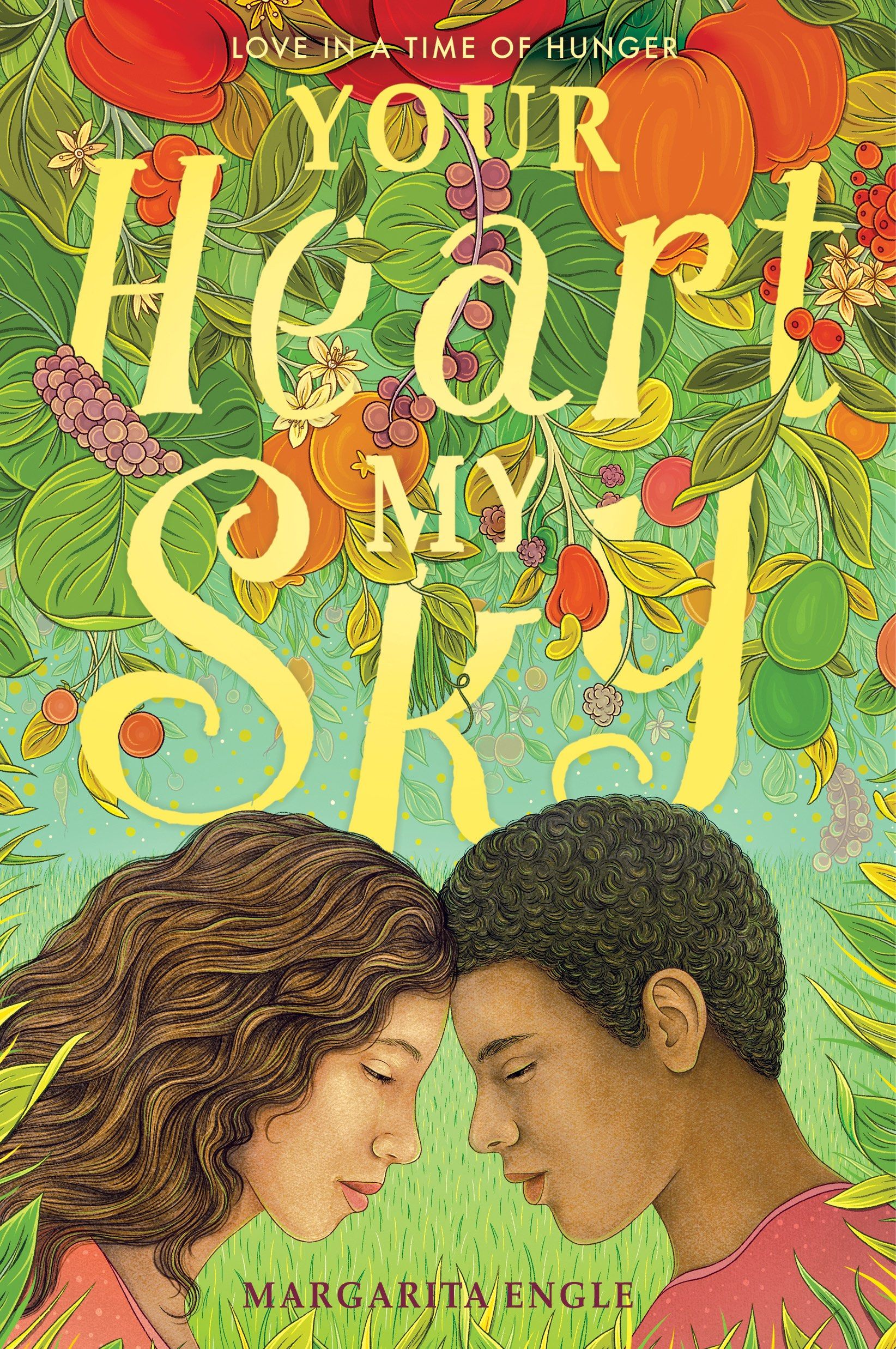 Your Heart, My Sky by Margarita Engle - Award book. I have not like the last 2 books by Engle that I've read, but this one didn't suck. It's about two kids in Cuba in the 90's when there was no food and people were starving to death. People got on anything that would float and try to get to safety in Florida. The story is told in verse and narrated by the two main characters and a dog. I'm kind of annoyed the dog didn't make it onto the cover. The dog is like and angel dog. His job is to put two people together. I liked the story, I liked the dog (of course), and I could comprehend the poetry. 7/10 bookmarks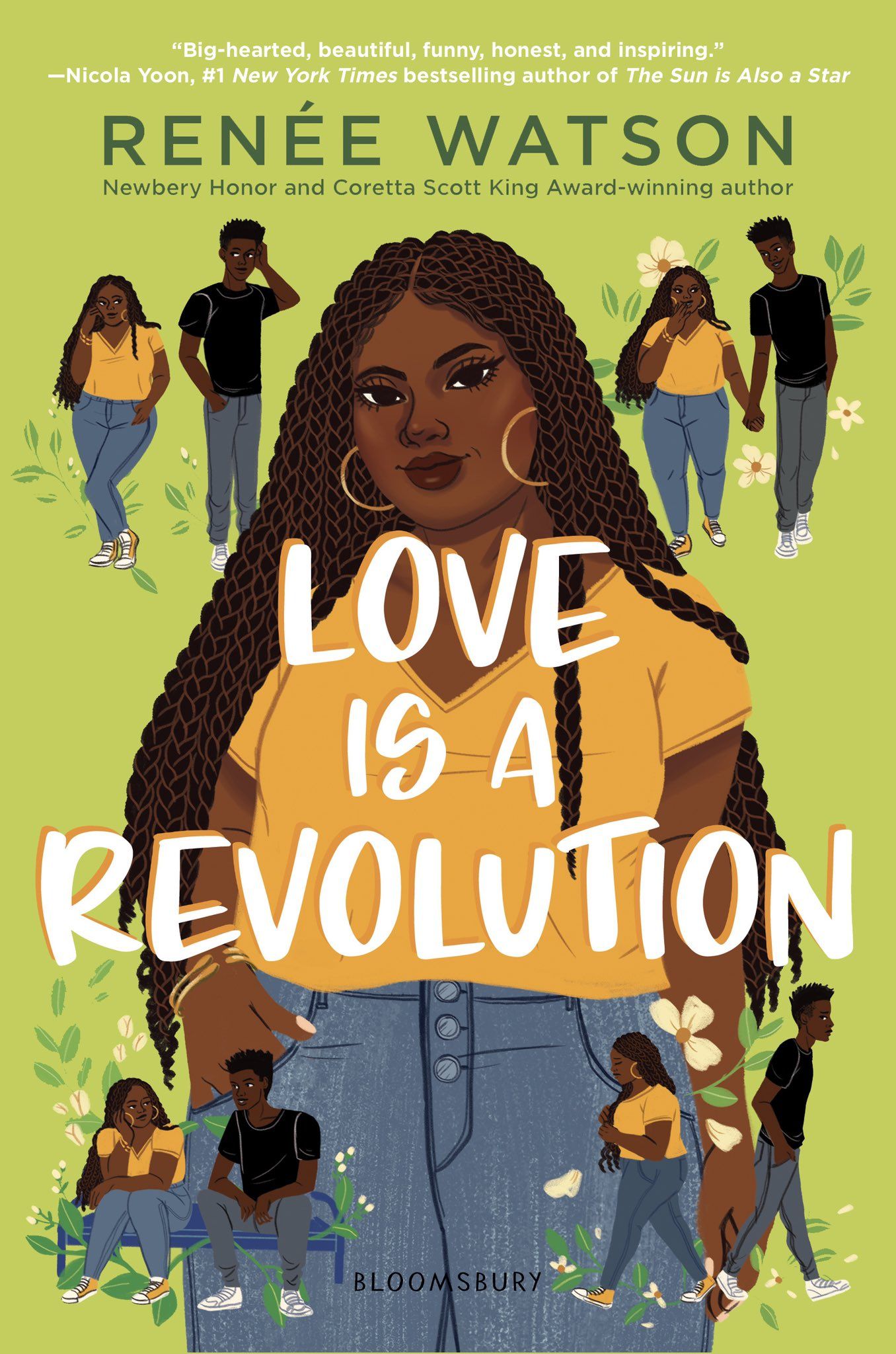 Love is a Revolution by Renee Watson - Award book. I finally sat down and finished this one. I thought I was half way through it, but it turns out I was only a quarter. Nevertheless, I finished it in a matter of hours. I didn't particularly care for the main character. I thought she was shallow and vain. But I did like that she loved her body even though it wasn't model skinny. It's basically a romance book with a side helping of activism. It wasn't very prominent activism, though. Just some kids "raising awareness". 6/10 bookmarks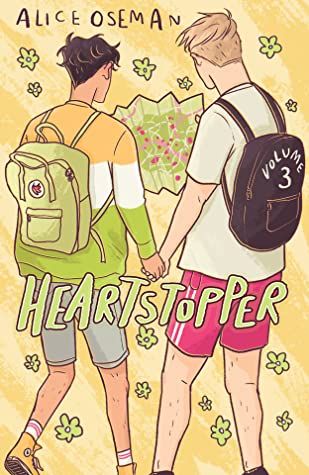 Heartstopper Vol. 3 by Alice Oseman - As predicted, this took me about an hour to read. It came in at work, I read it during the afternoon, and then I returned it and sent it on to the next reader. In this one, Nick (the rugby player) has to decide if he's ready to come out as bi. The kids are on a class trip to Paris. There is some background drama about other kids who like each other but are too chicken to admit it, but mostly it's about Nick and Charlie (the one who's already out). I smiled through the whole thing. It's just very cute. 9/10 bookmarks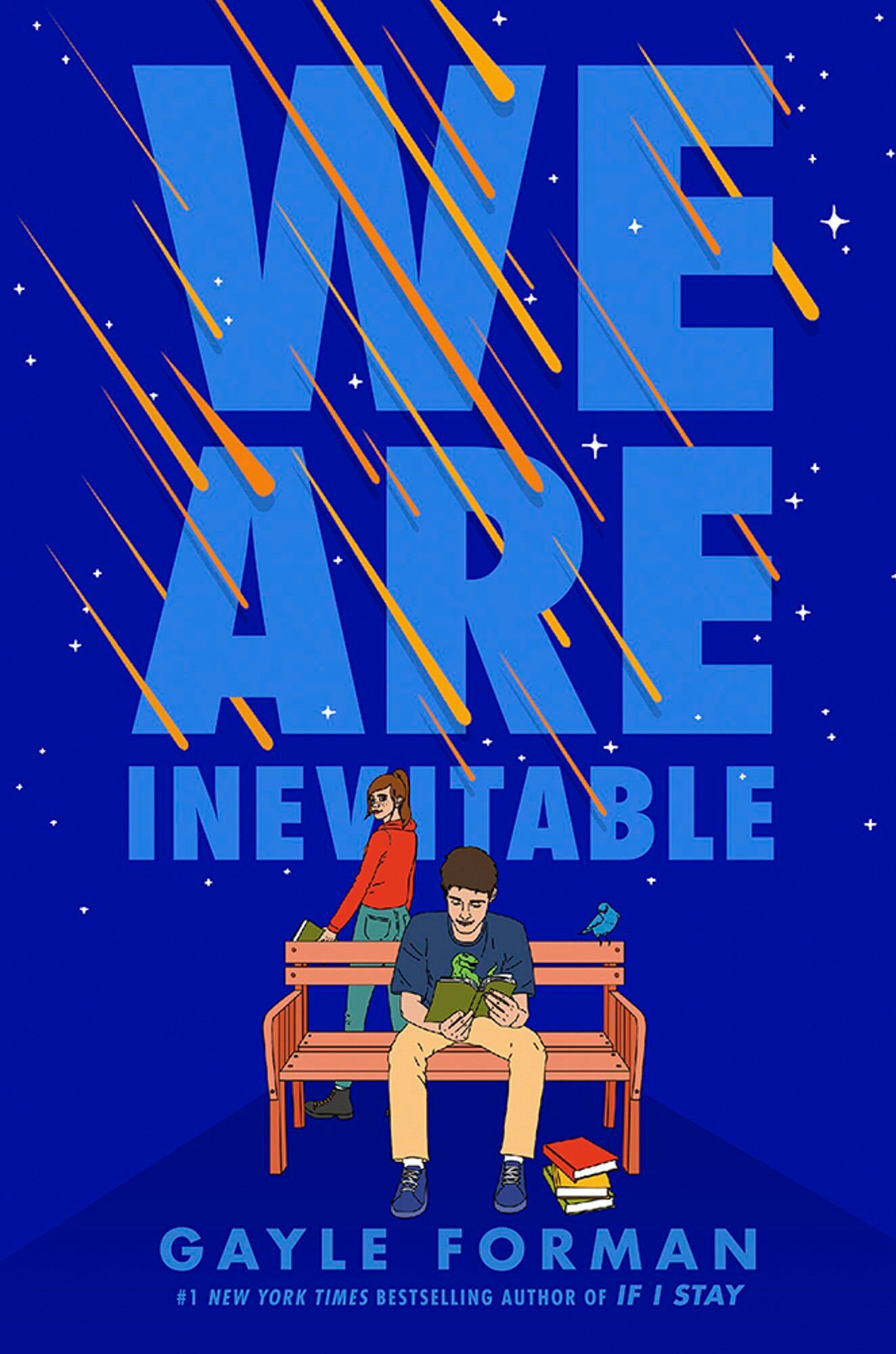 We Are Inevitable by Gayle Forman - Award book. I listened to this one on audiobook. I really did not like the main character. He was angry and an asshole and a hypocrite. He was pretty awful. But the story was good and the other characters were great. Aaron owns his parents' bookstore. His brother Sandy spend all their money on rehab and then he overdosed and died. His parents made Aaron the owner of the store before they filed for bankruptcy, and then his mom left. His dad, Ira, kind of fell apart after that. When Aaron finds all of Ira's credit card bills and realized the store is hemorrhaging money, he decides to sell the store to the local real estate mogul. Just after he signs the papers, a group of out-of-work lumberjacks and a paraplegic friend of Sandy's from high school decides they know just how to fix up the store and they go to work. Aaron doesn't have the heart to tell them he's already sold the store. Also, he falls in love with a girl from a rock band. There's a lot happening here. Aaron remains an asshole through til the last page. Wow. 5/10 bookmarks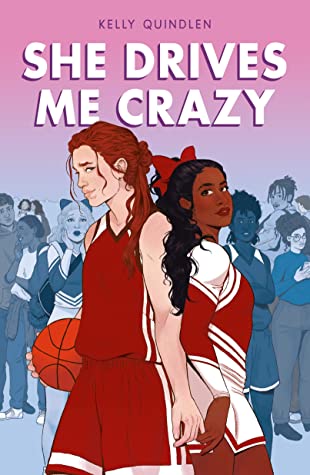 She Drives Me Crazy by Kelly Quindlen - Award book. I just finished this one last night. Scottie is a senior in high school who is still reeling from being dumped by the love of her life who then switched schools to play basketball for a winning team. And at the first scrimmage of the season that team clobbers Scottie's team. Leaving the game, she hits a car backing out of a spot in the parking lot. Oh Lord, it's the girl who had her car towed at a party last year because she spilled her drink on her. While Irene's car is getting fixed, Scottie has to drive her to school and back. These girls are experts at catty remarks. But also, the ex sees pictures of them and gives her a hard time for being friends with such a bully. Irene mentions that she wants to win Student Athlete of the Year so she can get enough money to go to the college she wants to cheer at. But since she has to pay the deductible on her car insurance, she has to quit cheering to get a job. Scottie gets the brilliant idea to pay Irene to date her. Scottie pays for the deductible, and Irene gets to keep cheering and get a chance to win SAOY. Scottie gets to be popular and more people were show up for her basketball games which will give the team the boost they need to beat that nasty ex's team.  What could go wrong? 8/10 bookmarks
That's it for now, folks. I'm off to read a boatload more books!