May 31, 2022
May 2022 Goodreads Update Pt. 2
I am way behind on posting. I was so busy last week that I completely forgot to post! So I'm posting this update at almost the last possible minute, and after I added a bunch of books from a BookRiot post. Oof! Anyway, let's jump in.
The Change by Kirsten Miller - This is a retelling of the Witches of Eastwick, but different. The witches are menopausal women who suddenly have powers. They each have a different power which they put to use solving the murder of a teenage girl that the police have written off.
The Sword of Kaigen by M.L. Wang - This is a fantasy of Asian persuasion about a woman who hung up her fighting sword to get married and raise a family. Her son is learning the family skills, but doesn't know his mother was one of the greatest. Then the community comes under attack and they all have to step up.
The Woman In the Library by Sulari Gentill - It's a mystery set in the Boston Public Library Reading Room. Four strangers happen to be sitting at a table together when someone is murdered. They are not allowed to leave until the police clear them, so they start conversing. One of them is a murderer.
Last Summer on State Street by Toya Wolfe - It's set in 1999 in South Chicago in the projects. It's about of trio of girlfriends and the girl they bring into their group who changes the entire dynamic. This comes out June 14.
The Golden Hour by Beatriz Williams - I've been eyeing this one for years. Williams has earned a reputation as a great historical fiction author. This one is set in the Bahamas, and includes the former King of England and Wallis Simpson in 1941. I'm still fascinated by Wallis Simpson.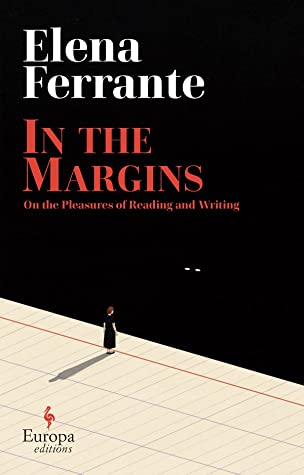 In the Margins: On the Pleasures of Reading and Writing by Elena Ferrante - I have not ever read an Elena Ferrante book, but I feel like I am going to like her when I do. And here we have a book of essays about reading. Yes Please!
Half a Soul by Olivia Atwater - I don't usually care about Fairies. The fae are generally not very likeable. But this is set in a Regency London season and our main character has only half a soul (hence the title). The tone of this feels light-hearted and fun. I could stand some light-hearted fun.
On a Sunbeam by Tillie Walden - This is a graphic novel set in space with a love story. I don't know much more than that, but that's enough for me. Graphic novels are low stakes. They don't take much time to read, so if I hate it, I haven't wasted a ton of my life I won't get back.
Cleopatra and Frankenstein by Coco Mellors - I have seen this everywhere recently. I think it's a literary fiction story about a couple who marry impulsively to keep Cleo in the country. It follows their relationship and the stories of the close group of friends.
The Girl Who Fell Beneath the Sea by Axie Oh - I really liked the last book I read by her, but this is extremely different. XOXO is a contemporary YA romance. This is a fantasy about a girl who sacrifices herself to the Sea God and finds that he is in an enchanted sleep. She has to wake him to save herself and her city.
Devotion by Hannah Kent - This is set in Prussia in 1836. Hanne doesn't have friends until she meets Thea. Her family is given sanctuary for their Lutheran culture in Australia, but that might mean the end of their friendship. I have really loved Kent's other books that I've read. I look forward to this one.
The Bookshop of Second Chances by Jackie Fraser - My sister is reading this and says it's fabulous. I had kind of passed it by as another doofy romance. Apparently, it's perfect brain candy for book lovers.
Would You Like Some Bread With That Book?: And Other Instances of Literary Love by Veena Venogupal - This 10-year-old book has managed to miss my radar until now. This is a collection of essays about reading. This is one from the afore-mentioned BookRiot article on Book Memoirs. All the rest of this list is from that list.
Sigh, Gone: A Misfit's Memoir of Great Books, Punk Rock, and the Fight to Fit In by Phuc Tran - Tran ended up in Pennsylvania in the 70s when Saigon fell. He grew up trying to navigate the new world and his traditional parents. Books were his hiding place.
The Girl Who Ate Books: Adventures in Reading by Nilanjana Roy - Roy is a successful Indian journalist and this is a collection of pieces about people and books.
The Possessed: Adventures with Russian Books and the People Who Read Them by Elif Batuman - Batuman follows the lives of her favorite authors and takes the reader along for the ride.
The Reading Cure: How Books Restored My Appetite by Laura Freeman - Freeman had anorexia as a teen. Reading about food in various books helped her view food differently. I really hope there are more avenues to health for her, but I'm interested in how books helped.
And that's it! We're all caught up! See anything good?