December 22, 2022
Library Update Dec. 2022
Alrighty. I logged into my library website and had a surprise. One of my books was ready to check out. It was a Kindle book, so I went ahead and sent that to my device. Something I'm actually excited about picking up and reading!
Checked Out
The Lazy Genius Way: Embrace What Matters, Ditch What Doesn't, and Get Stuff Done by Kendra Adichi - I haven't got past page 9 with this one. I need to finish this other stuff first.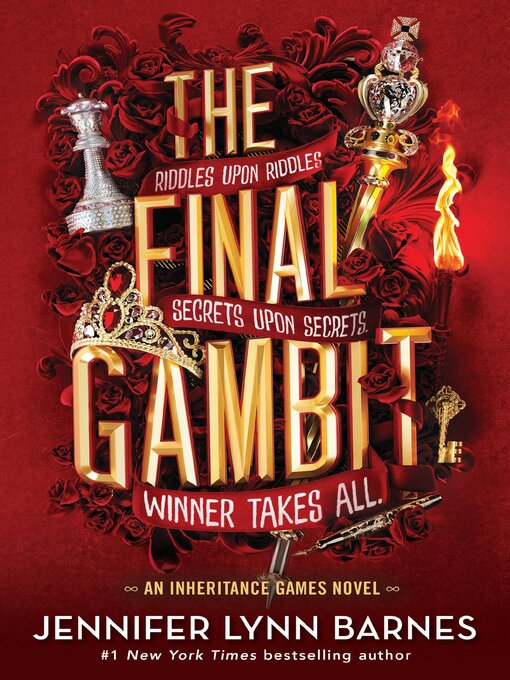 The Final Gambit by Jennifer Lynn Barnes - This is the final book in the Inheritance Games series. The cashier at the salon where I get my nails done has been begging me to read this for months. Now I finally can. Too bad I got my nails done last night and I won't see her for 2 weeks. On the flip side, I have 2 weeks to read it.
In Transit
In a new twist I have 2 books on their way to me right now.
Nothing More to Tell by Karen M. McManus - This is the latest by this author. Something about these books about high school students gone wrong is like catnip to me. I have no idea what this particular one is about and I don't care. I'm excited to get into it.
The Summer of the Ubume by Natsuhiko Kyogoku - This one is actually for Kami. I guess it's a Japanese horror mystery? Not sure. I just know I won't be reading it. This one is coming from Missouri somewhere.
On Hold
The Passive Programming Playbook: 101 Ways to Get Library Customers Off the Sidelines by Paula Willey and Andria L. Amarai - This is obviously a books for work. I have been dipping my toe in the waters of passive programming and it's fun and easy. I'm number 4 on the list, but staff people don't get fines for overdue books and it's all staffers who have it checked out.
SpyxFamily by Tatsuya Endo - The main character is a spy and for his next mission, he has to infiltrate a private school. He needs a wife and kid, stat. He finds a spy wife and spy kid, and the adventure begins. I am number 6 on the list. Those folks who have overdue copies need to get with it.
A Death in Tokyo by Keigo Higashino - I really like The Devotion of Suspect X by this author. This is his latest in a series that I haven't read any others of, but that's ok. The library hasn't even got this one in yet. I'm number 11 on the list.
Going Rogue by Janet Evanovich - And of course, I'm still waiting for this one. I am number 15 on the hold list now. Just a week or two more!